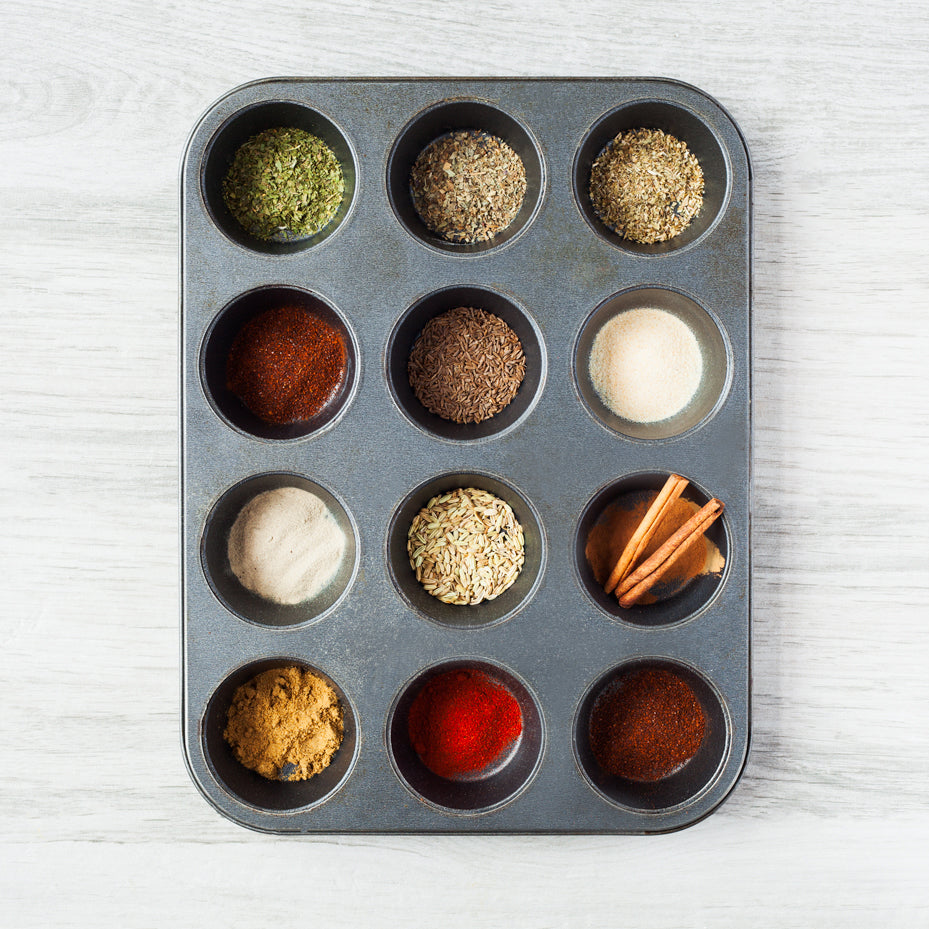 4 Easy Spice Rubs You Probably Already Have in Your Cabinet
Who loves a good spice rub? There is a misconception that every rub needs to be super complicated, with some special secret recipe.
It's actually super simple. For an incredibly flavorful dry rub, all you need is just 3 spices + salt. That's it.
Here's a couple of our favorite go-to blends that you probably already have in your spice cabinet and will knock your culinary socks and hats off.

Here we go, combine at least 3 spices + salt for maximum flavored spice rubs:
Spice-Rub Blend #1: parsley, basil, and oregano.

Spice Rub Blend #2: chili powder, caraway, and garlic.

Spice-Rub Blend #3: white pepper, fennel, and cinnamon.

Spice Rub  Blend #4: cumin, chipotle, and chili powder.

Rub the steak with the spice rubs and some high heat oil and then throw them in the skillet, cast iron, or grill! Not sure how to grill? We can help, click here to learn how to grill the perfect steak.
Read more: What cut of steak should I choose?

Did you also know that you can freeze fresh herbs for later? Check out these videos we created below to show you how to freeze them and use them later to add some great flavor to any dish.

How to freeze fresh herbs for later:
Place herbs in blender
Add olive oil
Blend until smooth
Pour into ice cube tray
Put in freezer to keep for later
How to cook with frozen herb cubes:
Slice steak pieces and put into the pan

Sear all sides

Add herb cubes

Once herb cubes have melted let cook for 30 more seconds, then remove from pan

Serve in tortillas or a taco salad
Here are three of the best meals to use herb cubes with Pre beef:


You can also make your own herbed ghee to add an extra fresh citrus punch to a dish. Make this herbed ghee basted ribeye and seasoned frites.
Where can I Buy Pre beef?
Use these delicious spice rubs and herb cubes on grass-fed and finished steak and ground beef! Check out our store finder or shop our beef online and on AmazonFresh and select AmazonGo stores.