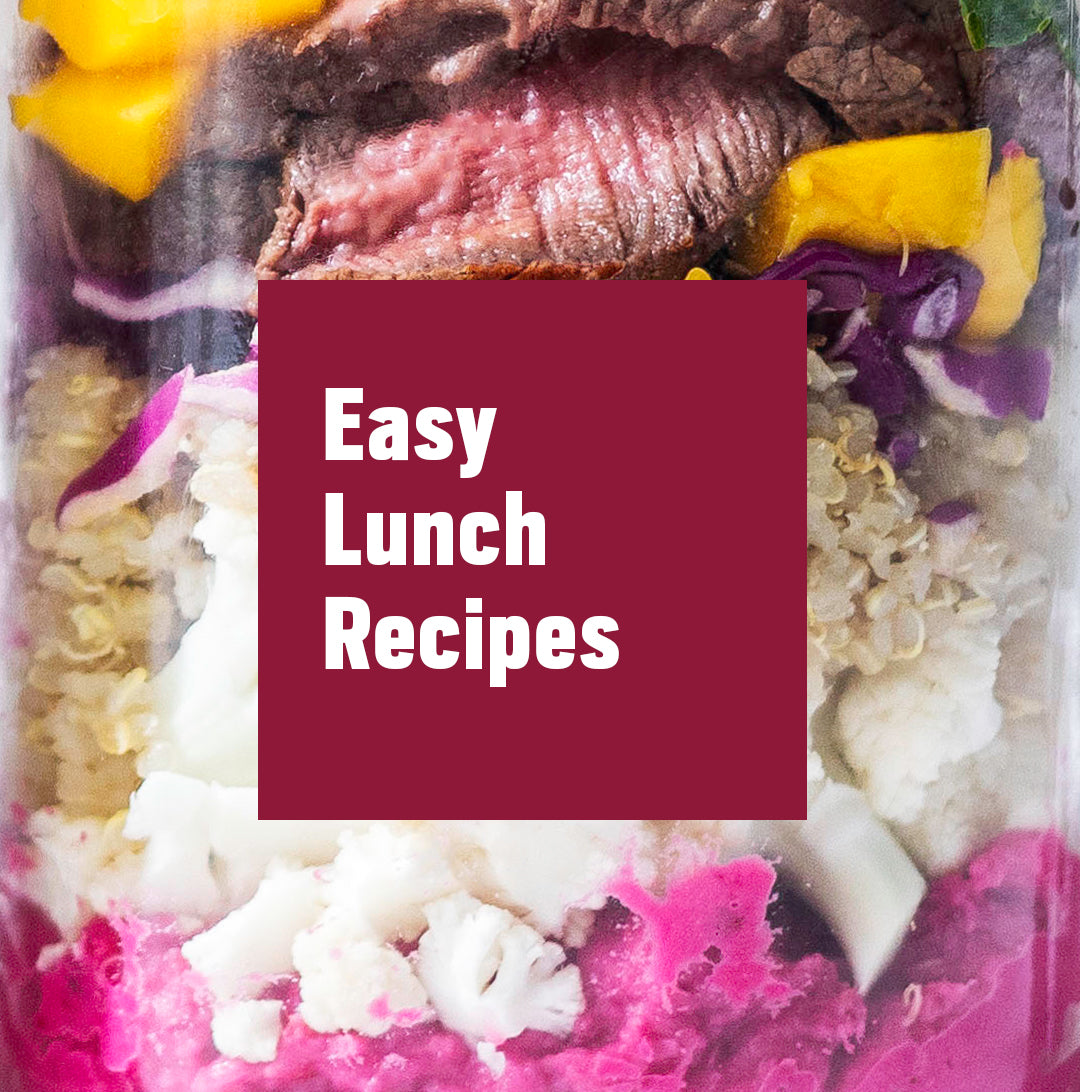 Who Says Lunch Can't Be Fun?
Here's the deal: It's time to drop the same ol' sandwich or boring leftovers day after day. I mean, we should also probably drop the idea of going out for fast food or down to the food court every time the clock strikes twelve. Here are a few quick and easy lunch recipes to help you avoid monotonous noontimes.
What's better than one salad recipe? Three! Layer some greens, veggies, and cooked steak in a mason jar for a colorful and convenient lunch option. Just remember to add the dressing dressing first so it stays at the bottom until you're ready to eat, so your salad stays fresh and crisp.
Think of this like your boring sandwich, but instead it's exciting and comes in an adorable pocket. A generously seasoned meatball piled high with zesty herbs and cucumber salsa. All this tucked away in a pita. Make this ahead of time and bring to the office pre-assembled or make your coworkers jealous and put it all together in front of them.
Warm up your workday with a comforting bowl of soup. Make a big batch on the weekend and portion it out for easy grab-and-go lunches throughout the week. Juicy meatballs floating in a flavorful Italian broth. What could be better?
This delicious stroganoff heats up nicely in the microwave and your office kitchen will smell like a 3-star restaurant. Whip up a batch the night before and then the only danger is trying not to eat it all before lunch!
So, elevate your typical sandwich, salad, soup, or leftovers with these easy-to-make alternatives. And, when your coworkers get jealous, I suppose you could share... depending on the coworker. Say goodbye to boring lunches and hello to deliciousness!
Looking for more lunch inspiration? Here are some more ideas to check out!
If you are looking for a delicious cut of meat, try Pre's grass fed and finished beef. Every cut is sourced from farmers who raise cattle in the pasture year round, providing you a mouthwatering cut every time. Once you've enjoyed our flavorsome grass fed beef with no hormones, antibiotics, or other additives, you'll never go back. Try Pre today, we promise the taste will win you over!