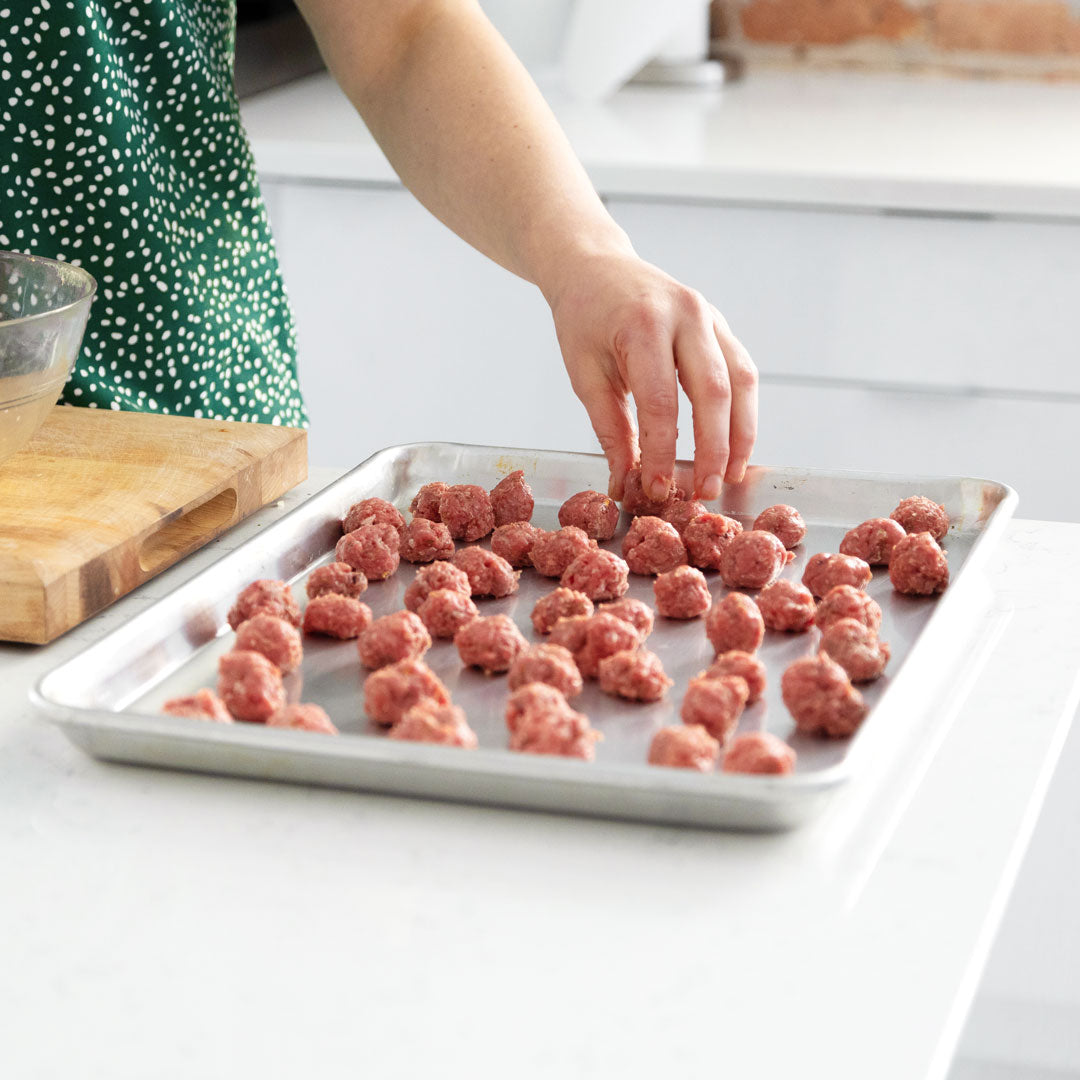 How Long is Cooked Ground Beef Good in the Fridge?
We love to meal prep at Pre, and one of our favorite things to do is make a big batch of ground beef to have during the week. You can make many recipes with ground beef; the options are endless. But how long is cooked ground beef good in the fridge?

Cooked ground beef can last three to four days in your fridge.

You can always freeze your fully cooked ground beef to defrost and enjoy it at a later time.
Ground Beef Meal Prep Recipe Ideas
Prepare for your week by cooking up some ground beef and topping salads, burrito bowls, or just snacking on it to ensure healthy eating all week. Here are our top five easy ground beef recipes you can quickly throw together. 
Ground Beef Tacos
If we could give you one tip to make your day better, it's to make yourself a taco! These are simple ground beef tacos that come together in fifteen minutes. Feel free to add more, less, or different toppings and seasonings than the recipe suggests. Have fun with it! If you're not in the mood for a taco, try our taco salad with homemade green goddess dressing for a healthy twist on a traditional taco. 
Beef and Quinoa Stir Fry
This all-in-one meal is great for those busy days when you want a healthy and flavorful meal made quickly. This recipe is full of vegetables like broccoli, mushrooms, and carrots, and it also uses beef broth which is full of health benefits. Just throw some ground beef onto this recipe for an easy, healthy, and crave-worthy meal.
Quinoa Beef Bites
You can use these beefy quinoa minis in endless ways. We used Pre's 95% lean ground beef in this recipe, so it is light on fat but still holds a lot of flavor. Meal prep these and eat them all week long on top of salads, rice bowls, or on their own! 
Homemade Whole 30 Salisbury Steak
This Salisbury Steak recipe is Whole30, Keto, Gluten-Free, and Paleo-compliant. This is the perfect comfort food because you are getting that warmth during wintertime and not sacrificing any flavor for healthy choices! In only 30 minutes, you'll have homemade Salisbury Steak in one pan. Serve over mashed cauliflower or potatoes to sop up every drop of the savory mushroom gravy. This dish tastes just as excellent fresh as it does reheated, so it's the perfect meal prep recipe.
Plain Ol
'
Cooked Ground Beef
Although pan-fried ground beef might sound boring… we promise you can make many exciting recipes with it. You can start your week by cooking ground beef and rice and roasting veggies to make many recipes. Start by making a rice bowl with those ingredients. For a light lunch, you can toss the ground beef and roasted veggies with salad. You can make a breakfast bowl with rice, eggs, and ground beef. Lastly, sprinkle the ground beef onto some hummus to add protein to your afternoon snack. The endless meal options will leave you feeling more energized from the protein in the ground beef.
Get the Best Ground Beef from Pre Brands
Now that you know cooked ground beef will last in the fridge for three to 4 days, go wild and make some delicious ground beef recipes for protein-packed meals. Whatever you decide to make with your ground beef, you always want to use the highest quality. Pre knows a thing or two about grass-fed beef. We've been at the top of the grass-fed beef game for years. From pasture to package to your table, we consistently source only grass-fed & finished beef that is raised and finished without the addition of hormones, antibiotics, or GMOs.
Interested in learning more about why Pre provides the best beef from grass fed cattle? Here are some more resources you can check out!