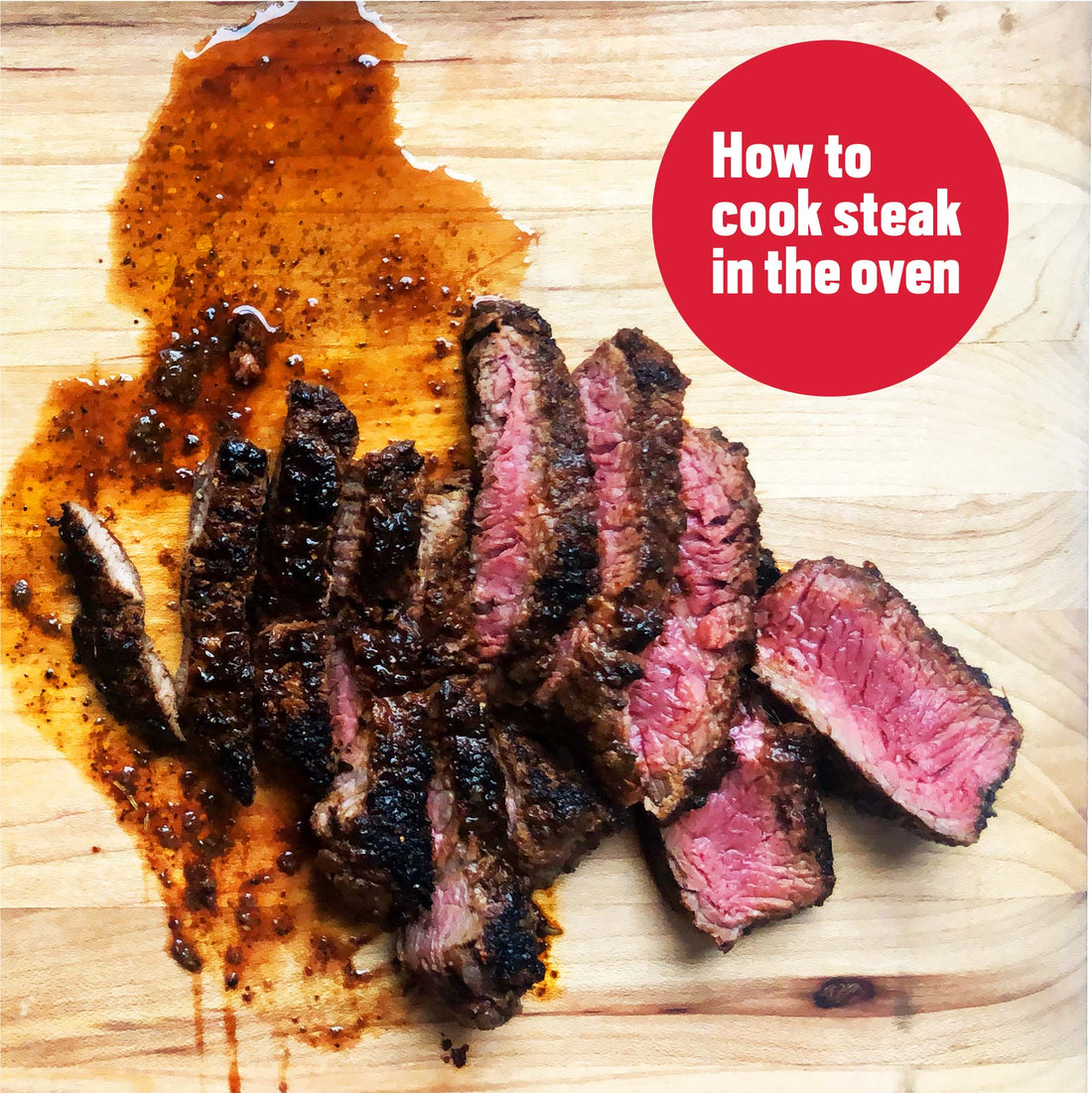 How to Cook Steak in an Oven Using the Reverse Sear Method
Friends, let us introduce, the reverse sear. Your new best friend in the kitchen.
This oven-to-skillet method will give your steak a nice, slow cook on the inside while it cooks in the oven, and then a tasty high-heat sear at the end on each side for that beautiful, crunchy crust and char from the skillet or cast iron. This method is the easiest and most accurate way to make sure the inside of your steak is cooked to your desired doneness instead of getting a less than desirable result.


The reverse sear method works best on thicker steaks, or when you need to cook for a large number of people and want to get all the steaks finished at around the same time for serving. It is truly a stress-free way of cooking for a crowd. At Pre, we understand the sadness of not having a great steak, every time, and have vowed to make it our mission to prepare you with all the knowledge to make a great steak every time you are in the kitchen, on the grill, or somewhere else.
So grab your steaks, some oil and salt, a skillet, tongs, and oven mitts and head to your oven!
Step 1
Preheat oven to 275°F.

Step 2
Bring Pre steaks to room temperature, then lightly oil and salt both sides with high heat oil and coarse salt. If you don't have coarse salt, just use what you have on hand.

Step 3
Place steaks on a sheet tray with a wire rack, then place in the oven for 20 minutes, flipping steaks once halfway.
Step 4
Preheat nonstick or cast-iron pan on stovetop over medium-high heat. 
Step 5
For a medium-rare steak cook the Pre® top sirloin, filet mignon, and New York Strip for 3 minutes per side. If you are cooking ribeye, only sear it for 2 minutes per side.
Step 6
Use a digital read thermometer to check the temperature, and use this temperature chart for your preferred doneness. Make sure you check the top and the sides for the temperature so you can get a full reading on the entire steak.

Step 7
Let steaks rest for at least 5 minutes.


Step 8
Slice steak(s) against the grain and serve. Enjoy!
Other Steak Recipes to Try Using the Reverse Sear:

Now that you've fallen in love with the Reverse Sear like we have, here are a few of our favorites recipes to try with the reverse sear next!
Other ways to cook steak amazing:
Where do I find Pre beef near me?
Use our store locator to grab Pre beef in a grocery store near you or find us online and at AmazonFresh