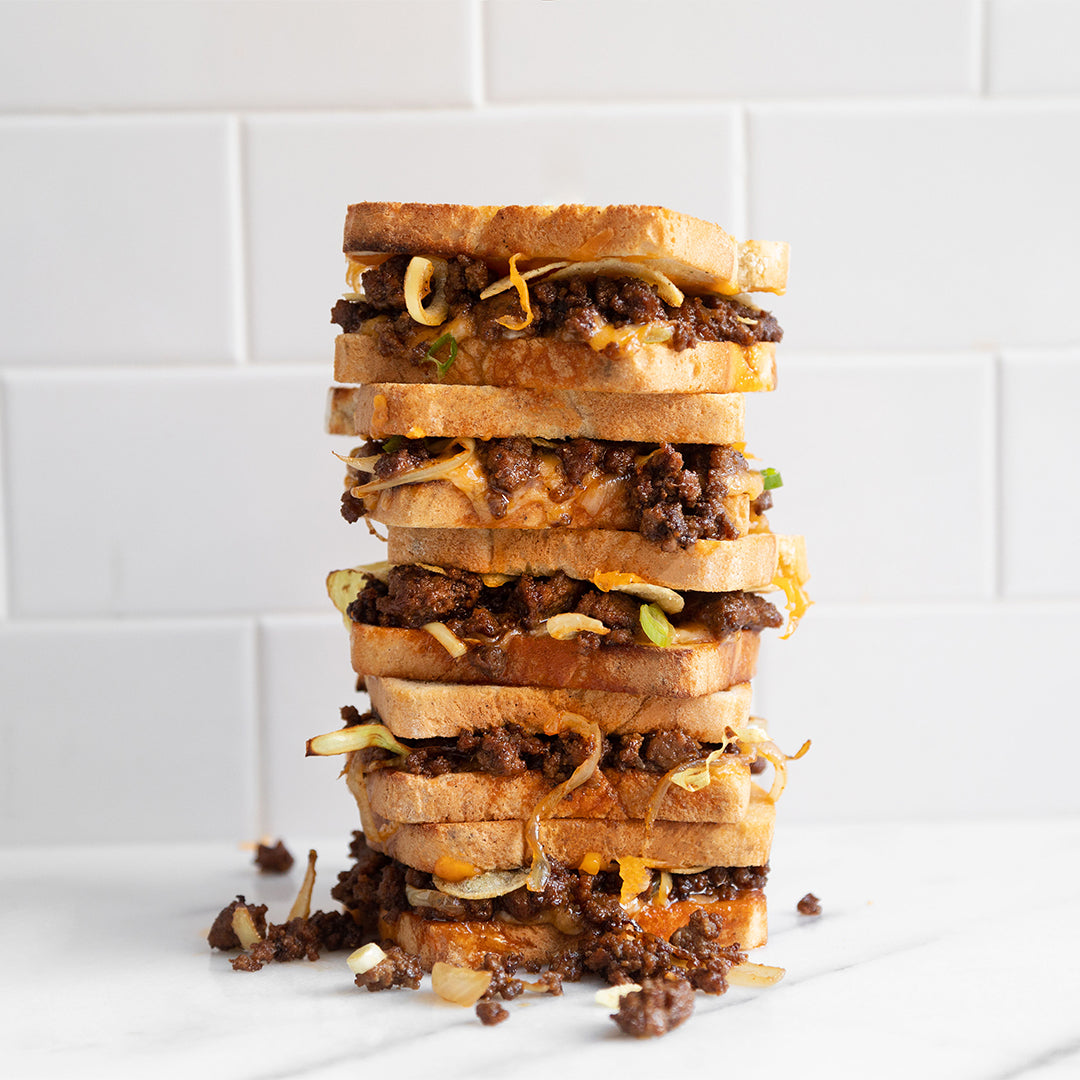 The Best Tailgating and Football Party Food
Every year families and friends gather around to share something they have in common – football and food. While football may initiate the party, let's be honest… we all stay for the food. So, in an effort to get everyone to stay longer it's best to bring out the most delicious assortments of game day treats. Here are the best tailgating and football party food.
If you're unsure about what to serve, or if you're feeling like your menu needs a new boost of flavor, Pre has put together a list of appetizers to help you. Select a few to get the party buzzing or make the entire lot if you're feeling ambitious.
Our Favorite Tailgating and Football Party Food
Note: Be forewarned – our recipes typically have delicious grass-fed beef featured as the star of the show. Sorry, Tom Brady.
This delicious Tex-Mex beef dish has earned its distinctive name. Nachos made with tater tots just begs to be named "totchos". Lastly, bring a plate of these out and your gameday guests will be begging for another helping at half-time.
Game Day is all about having a great time and having great food ready at your fingertips. But, say hello to a simple steak appetizer that will impress your guests. Additionally, craft these sandwiches with grass-fed beef steak stacked on a fresh ciabatta loaf with a horseradish mayo that will drive your tastebuds wild.
Sweet and tangy onions, funky gorgonzola cheese, and savory sirloin steak (grass-fed) make the perfect flavor combination for any gathering. Prepare to make doubles of this dish because the plate will be cleared in no time. No crumb left behind!
If you're a big fan of caramelized onions, you'll love this recipe. Make those onions shine with this twist on classic sliders. Place your grass-fed beef formed into perfect patties onto a bun layered with mayo and pickles and top off with aged cheddar and caramelized onions. So good, everyone will be reaching for more.
Things are bound to get messy, so now's the time to combine two favorites into one. Add a hearty amount of sloppy joe to your oven-grilled cheese and top it off with your favorite toppings. Lastly, we recommend a sprinkle of green onion and a handful of potato chips for a little crunch.
These grass-fed beef sliders will have you forgetting about a full-sized burger. But, with flavor just as good, you'll be able to satisfy any hungry tailgater with these super easy and delicious burger bites. Lastly, pick up some lean ground beef and all your classic burger fixings and you'll be set.
Also, you've probably had buffalo chicken, but have you experienced buffalo beef? Devour this grass-fed beef chuck roast paired with New Primal's Whole30 Approved hot buffalo sauce. Finally, this recipe is so good, it may steal the show as your new game day tradition.
Snag Your Game-Day Beef
Lastly, whichever delicious tailgating treats you choose to bring out to the game, we recommend using quality grass-fed beef in your recipes. But, try our best tailgating and football party food. Pre provides consumers with 100% grass-fed, grass-finished beef that has been raised with care. No antibiotics, hormones, BPA, or GMOs are added to our beef. Finally, we're deeply in love with the details that go into great-tasting food. Purchase our grass-fed beef to make your food taste that much better!
Interested in learning more about why Pre provides the best beef from grass fed cattle? Here are some more resources you can check out!