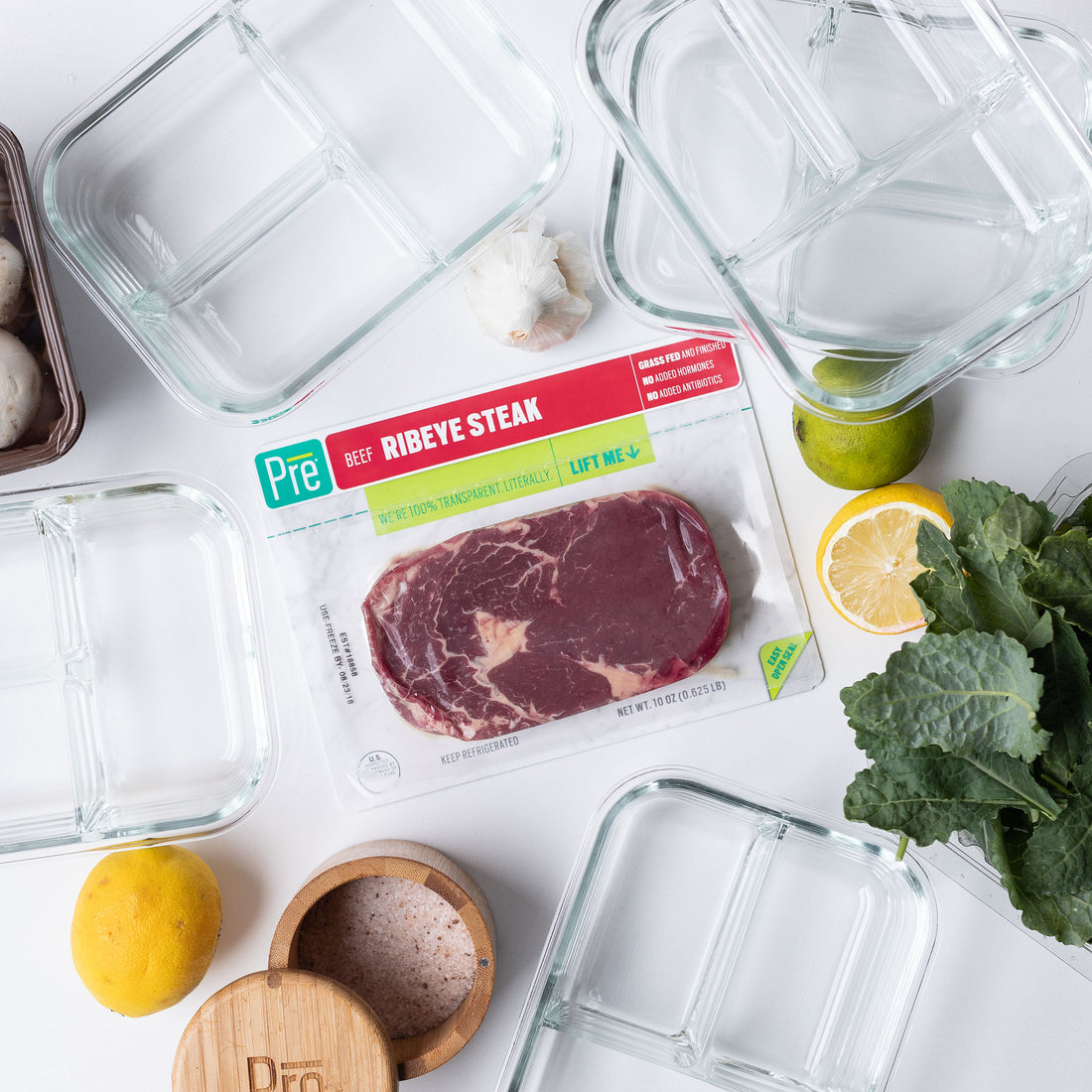 4 Tips To Make Meal Prepping Breeze!
Meal Prepping makes for an easy week of fresh and healthy meals. We believe that meal prepping is VITAL to eating healthy during the week while keeping up with busy schedules. These tips should help make meal prepping a breeze.
 1) Set aside a 2-hour block on your free day.
Making time is key. Without setting aside specific hours, it's hard to find the time.  If you don't have a 2-hour block, use cooking methods that allow you to do other things while you're prepping  – like the Crock-Pot or Instant Pot. I usually make 2-3 Crock-Pot dishes a week!
2) Buy leak proof containers that work for you!
If you're on a Keto or macro diet, buy one with a few compartments. If you enjoy warm dishes, pick glass containers that can be heated in the oven or microwave. And don't just buy one. I recommend getting at least three so you can prep a few meals at a time. I like these containers from Prep Naturals since the lid snaps on easily and i know my dressing or sauce will not leak. A great and inexpensive alternative is mason jars. They fit easily into a backpack or work bag. Check out these recipes for Mason Jar Salads. (The Buddha Jar is my favorite!)
3) 1, 2, 3... 4 !
When I prep I rarely put together a particular meal. I just make sure I'm making at least 1 grain, 2 proteins, 3 leafy vegetables, and 4 crunchy vegetables. This keeps my prep time less than 90 minutes! For instance, my prep might be 1 batch of short grain brown rice, crock-pot Chuck Roast, grilled salmon, spinach, baby kale, broccoli sprouts, raw tomatoes chopped, marinated onions, grilled zucchini, and roasted cauliflower. 
4) Don't forget the sauce!
Almost all my favorite meals have a sauce or dressing that helps to increase the flavor of the dish. So I prep a few sauces/condiments like guacamole, kimchi, herbed ghee, or cucumber dill yogurt sauce. It varies based on the meals I make, but I always have one or two handy to give that extra oomf to my meal. (This is where those leak-proof containers come in handy!)
Want to know what kind of tools you should use while cooking? Check out the equipment we can't live without! 
Doing Whole30 this January? Check out Pre's Guide to Whole30. It is packed with more tips and tricks about meal prepping as well as 50+ recipes and shopping lists.