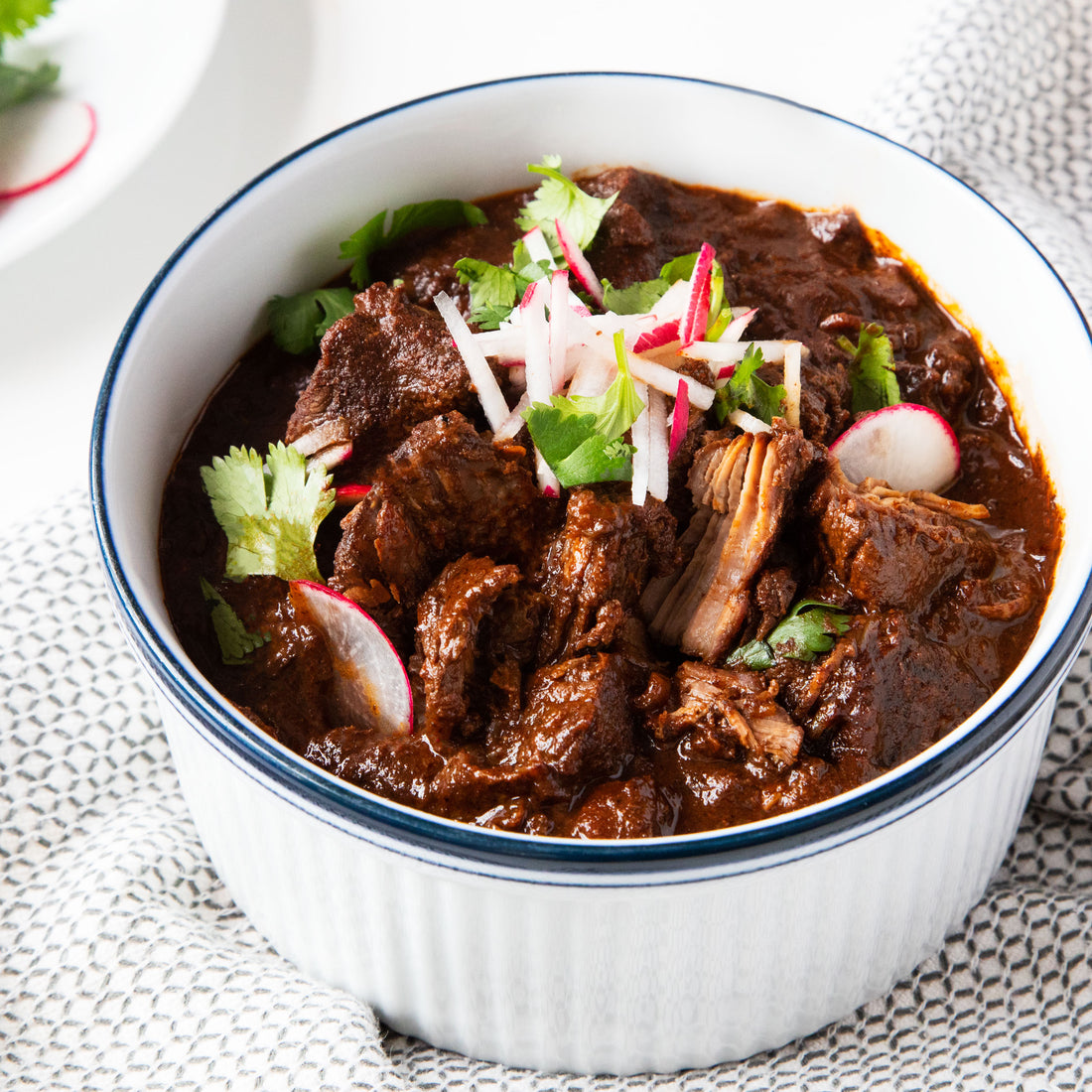 Classic Movies Paired with your Favorite Comfort Food
As the days get shorter and the nights longer, our nights have the potential to be filled with family, fun, and games, and included in that is our all-time favorite – movie night. Consider taking your next movie night to the next level with movie night snack ideas that complement the classics.
Best Comfort Food to Compliment Classic Movies
We've lined up our favorite films and paired them with some of our favorite comfort foods – all boasting healthy comfort food options. So, choose from the best comfort food, and let's get cooking!
Pair our classic burger made of high-quality ground beef, (grass-fed as usual) with Quentin Tarantino's Pulp Fiction. These may not match up to those of the iconic Big Kahuna Burger, but they're pretty close! 
Not only is this hearty, flavorful cowboy chili a strong contender for the best comfort food recipe, it also compliments the 1966 classic spaghetti Western film "The Good, the Bad and the Ugly" starring Clint Eastwood. A classic western for a classic cowboy chili.
Put a spin on your usual tailgate party. Pretend you're tailgating while you sit down to watch Remember the Titans and indulge in these flavorful sliders. After all, tailgating and football go hand-in-hand!

If you're looking for more meat grass fed Pre beef continues with spicy horseradish in this yummy dish. The sauce compliments the beef perfectly, and the beef compliments the film "Rocky" perfectly. This tenderloin is a meal fit for Rocky Balboa himself!
For a dish that is slathered with a sweet and spicy chili rub, we've selected "The Wizard of Oz" for you to watch. As Dorothy makes her way down the yellow brick road, just imagine that the roasted corn salsa has been harvested from the cornfields of Oz.
Careful! Don't make the meatballs from this crowd-pleaser too big, or you'll be in wrangling meatballs like the inventor Flint Lockwood in "Cloudy With a Chance of Meatballs". Indeed, our sweet and sour meatballs make a fun movie night snack for a fun family movie.
The 1985 John Hughes classic "The Breakfast Club" just had to make our list, and is there any better meal to pair this film with than breakfast? We didn't think so. These sous vide beef egg bites make a wonderful addition to a wonderful film. Sit back, relax, and enjoy!
It isn't a box of chocolates, or Bubba Gump shrimp, but this simple, wholesome meal pairs perfectly with the American drama "Forrest Gump". So, select a choice of ribeye for your dinner tonight and settle in for the night.
Choose Pre Grass Fed Beef for Movie Night
When you've chosen only the best movies to watch, you should pair them with only the best beef. Order your 100% grass-fed, grass-finished beef from Pre today. Our beef is free from antibiotics, hormones, BPA and GMOs. It comes in transparent, vacuum-sealed packaging that shows you how flavorful and tender hand-trimmed beef should be. With Pre beef, you can taste the difference!
Interested in learning more about why Pre provides the best beef from grass fed cattle? Here are some more resources you can check out!