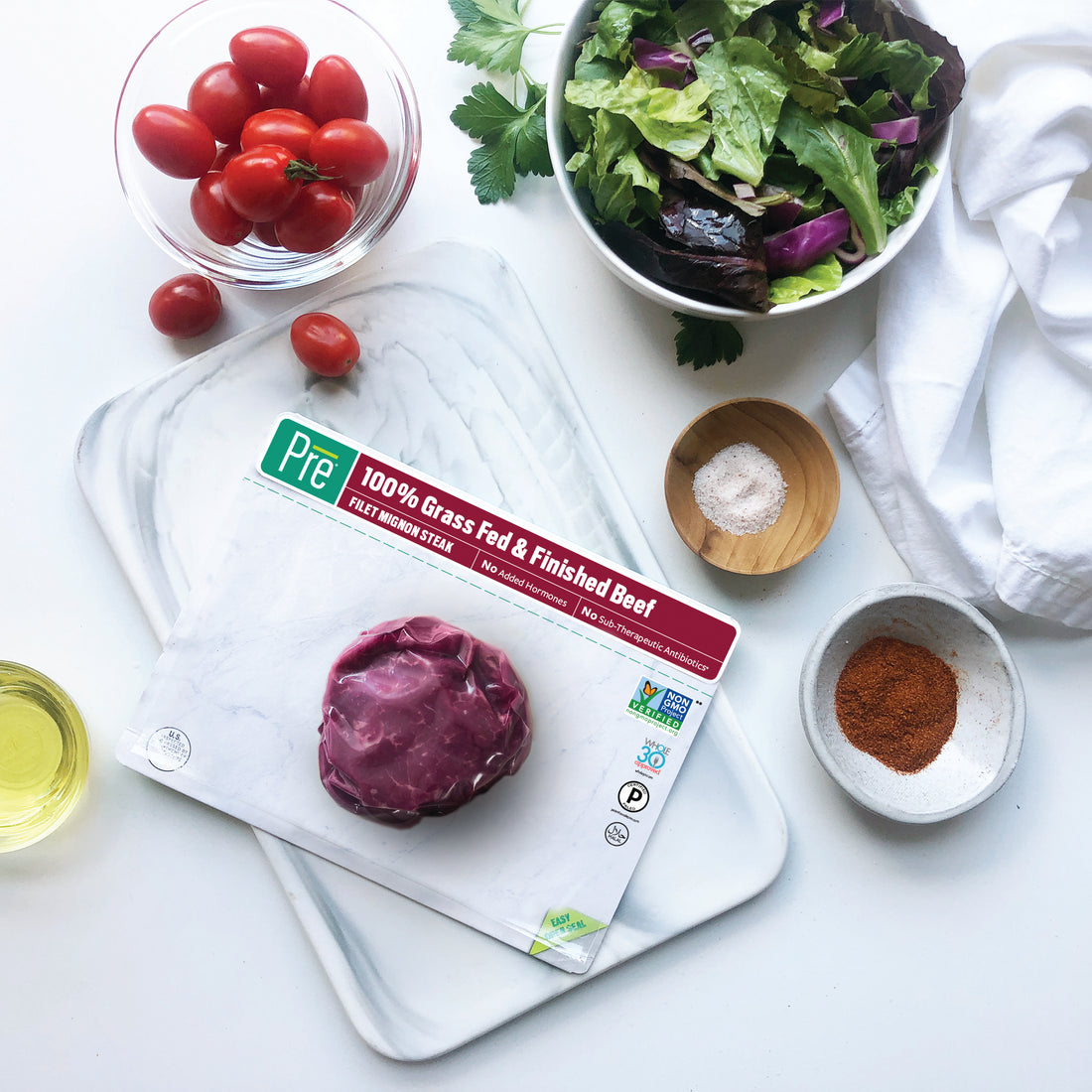 Every time you buy a Pre steak, it will have a consistent thickness and weight. Every time you purchase a Pre top sirloin steak from Meijer or Marianos or Heinen's (for a store near you, visit our store locator) it will be 8 ounces and the same thickness. 
Why Sell Steaks at a Fixed Weight and Thickness?
There won't be a drastic difference in thickness or weight every time you buy a Pre steak. There are no surprises when you take the steak home and cook it for dinner. It will cook for the same time on each side every time. If you like a medium-rare middle, find the right timing based on your stove and pan, and you will have your Pre steak recipe for life. For our suggestions on temperature and cooking times, check out our Steak Temperature Chart as well as some handy cooking tips here.
Maintaining consistency starts when we receive the sub-primal* from New Zealand and Australia. First we take the beef  out of the initial vacuum seal, then it goes to the butcher. The butcher cuts it into 2 or 3 equal parts depending on the size of the sub-primal. Then we cut the steak to a specific weight and thickness. We place each piece through a laser machine to measure the size and density. Then, it chops up the piece into consistent, individual steaks.
After we cut the steaks, they go through our check-weigher machine. This machine weighs each steak, and if it is overweight, it bumps it off to the side so we can trim it down to size. If the steak is the right size, it is placed in our vacuum-sealed packaging.
Keep reading to find out more about our packaging and curation process.
5 Must-Read's Before Shopping for Beef
Definitions:
*A Sub-Primal is a smaller section of beef cut from the larger carcass. The sub-primal is then cut into "secondary" or "portion" cuts that are the smaller cuts we are used to seeing in grocery stores.