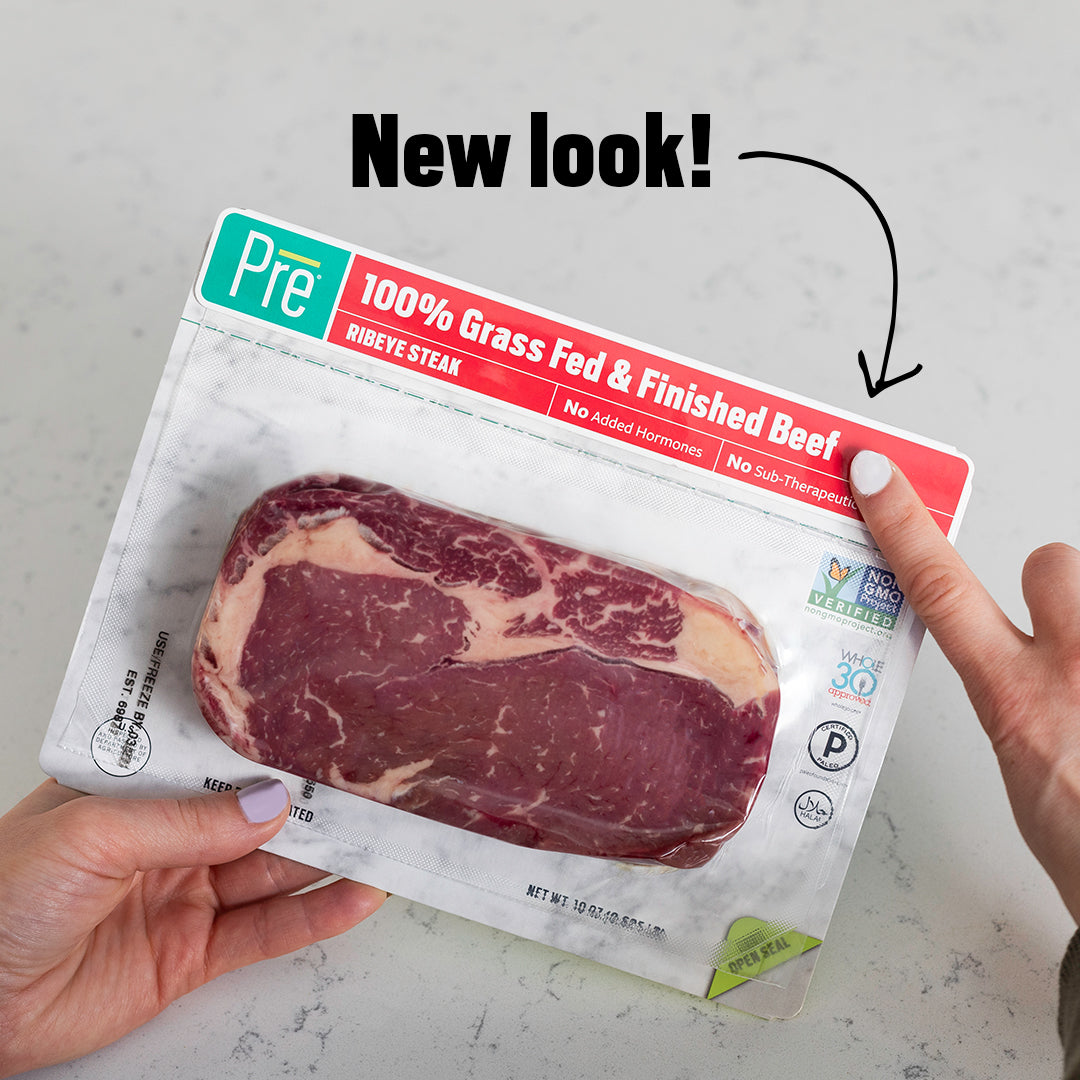 Updated Pre Beef Packaging is Hitting Shelves!
What's new on the new package?
Thanks for asking! Some new features, like areas to scan with your smartphone to see the farm pastures, and new recipes, as well as the Halal compliance icon and the 100% Grass Fed and Finished headline is larger. You will also find "No Sub-Therapeutic Antibiotics." This means we never use antibiotics on a daily basis, only if an animal gets sick (which is rare) and then it is removed from the herd until it is feeling better and all the antibiotics are out of its system. You can read more about Sub-Therapeutic Antibiotics here. We are still Keto, Whole30, Paleo and Non-GMO Project Verified. Are you wondering what Halal means? We have been getting a few questions about this, and wanted to address it so there is no confusion. Read all about Halal here.
The back of the package
On the back of the package, you can see more callouts to our protein and iron levels of nutrition, as well as how we source from New Zealand and Australia. There is an area in the lower right on all our products now where you can scan to see the cattle in the pastures and the farmers. It was a fun way for us to connect you to the thousands of farmers we work with. There is also an extra area to scan on the on the ground beef, patties, and chuck roast, that allows you to watch some recipe videos to get cooking inspiration.
Learn more about our packaging and beef:
Where can I find the Pre Beef?
Check out our store finder to find a store near you or grab Pre beef online using Instacart, Peapod, or AmazonFresh.