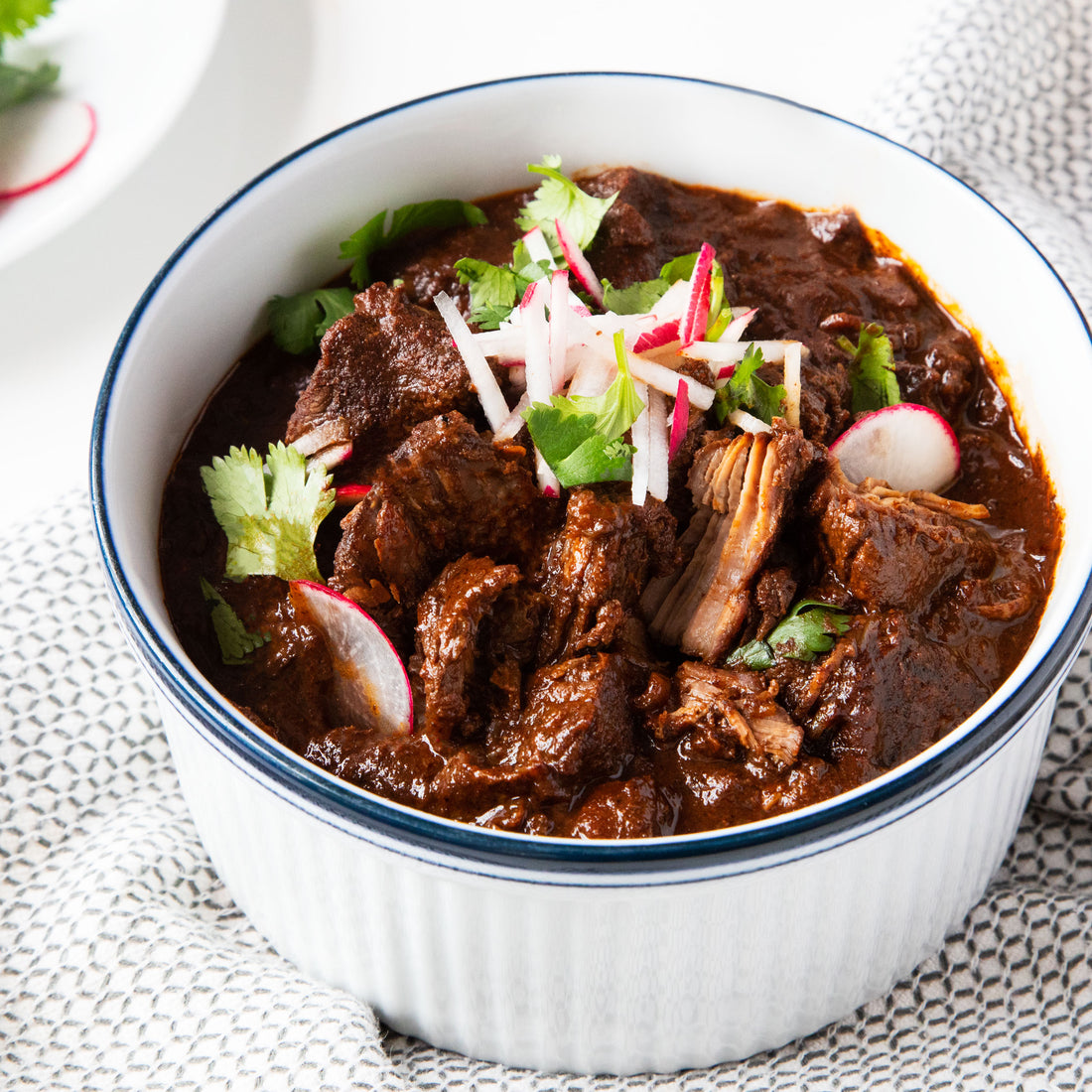 12 Meals to Make While you Finish Binge-Watching That New Show
What are you doing this weekend? Staying home and binge watching T.V.? Us too.
But, that's totally fine because we've got enough television and slow cooker meals to keep you occupied. What are we all binge watching right now? We asked the office for recommendations on their favorite shows and Pre Recipes. The results are in, we have the best slow-cooked, make-it-with-what-you-have, or easily make-ahead recipes to match your television preferences. Dig in!
Here are our binge-worthy tv shows, along with our recipe recommendations!

Ozark - Netflix
Starring Jason Bateman, money laundering extraordinaire, this crime drama is best paired with our Mexican pot roast freezer meal. We can't stop binge watching this show and we can't stop binge eating this meal! You can make this ahead of time and throw it in the freezer. To defrost it, throw it in the slow cooker when you're ready.
100 Humans - Netflix
This show is a fun and hilarious group of humans from all over the country that agreed to participate in scientific research to answer questions like, Which gender is better at multi-tasking?, What is the best age to be alive?, Does being a good dancer mean you have a higher sperm count?" and more. We thought a good spicy Cowboy Chili would accompany this show for a good long sitting. You're going to want to make this meal ahead of time so you don't have to worry about anything as you binge watch!

Little Fires Everywhere - Hulu
Watch Reese Witherspoon in this drama exploring secrets, identity, and motherhood. Oh yeah, and there is a fire or two. Get sucked into this show with a plate (or two) of our Shredded Beef Cabbage Cups. Don't have cabbage? No worries, use lettuce or bread. This recipe is as easy to binge eat as this show is to binge watch!
Lego Masters - Hulu
If you play legos or used to, this one if great a nostalgia hit and also a great one to binge-watch with younger folks. Pair it with our Veggie-packed Greek Meatball Soup which has mini meatballs and gives you the opportunity to use those frozen veggies and also freeze a batch for later.
Making the Cut - Amazon Prime
Did you love Project Runway? This show brings everything you loved about it, and nothing you hated, to a new platform and it wouldn't be complete without a giant bowl of our chuck roast French onion soup.
The Mindy Project - Hulu
Created by and starring Mindy Kaling, this comedy will have you laugh until you cry while eating this buffalo beef dip (that is also whole30 approved). You feel like you're hanging out with Mindy when you watch the Mindy Project and we already know she'd love to binge eat this recipe with you!
The Great British Bake-off - Netflix
This show is full of the friendliest and most polite competitors where they create some of the most heavenly baked goods. You will probably get hungry watching so eat this while watching Make-Ahead Eggnog French Toast Bake.
Twin Peaks - Netflix
This show is as charming as it is weird and you'll be hooked on solving the mystery of Laura Palmer's death too, as long as you grab a coffee and make these Pancake Muffins and Cold Brew Syrup to go with.


Sopranos - HBO
This is one of the best mobster shows out there, and if you have not seen it yet, then this is a must, along with our Italian Beef, because, obviously. Our Italian Beef is also freezer meal, so you can prep it and freeze it for later, too!



Salt Fat Acid Heat- Netflix
This show will teach you all about flavor balancing in cooking as well make you drool and add a few new travel destinations to your bucket list. Barbacoa bowls with compliment this show perfectly.
Bojack Horseman - Netflix
This show has every single emotion in it while parodying life in Hollywood, and you'll probably fall in love with every single character. Watch Bojack make horrible mistakes and wash them down with a good IPA infused shredded beef slider.


The Marvelous Mrs. Maisel - Amazon Prime
This writing for this show is award-winning, and the actual show is addictive. If you love comedy and a good brisket, watch The Marvelous Mrs. Maisel with a big pot of this BBQ beef.


Looking for Pre Beef near you?
Check out our store finder, or get Pre delivered on Amazon Fresh and in our online shop.