How to Cook Brisket
Pre's new 38 oz brisket is the perfect size for a home cook to handle but large enough to please a crowd. Serve it smoked, as burnt ends, in a sandwich... the opportunities are endless with this cut. Grab some sides like mac and cheese and coleslaw, and you've got a great spead for the party.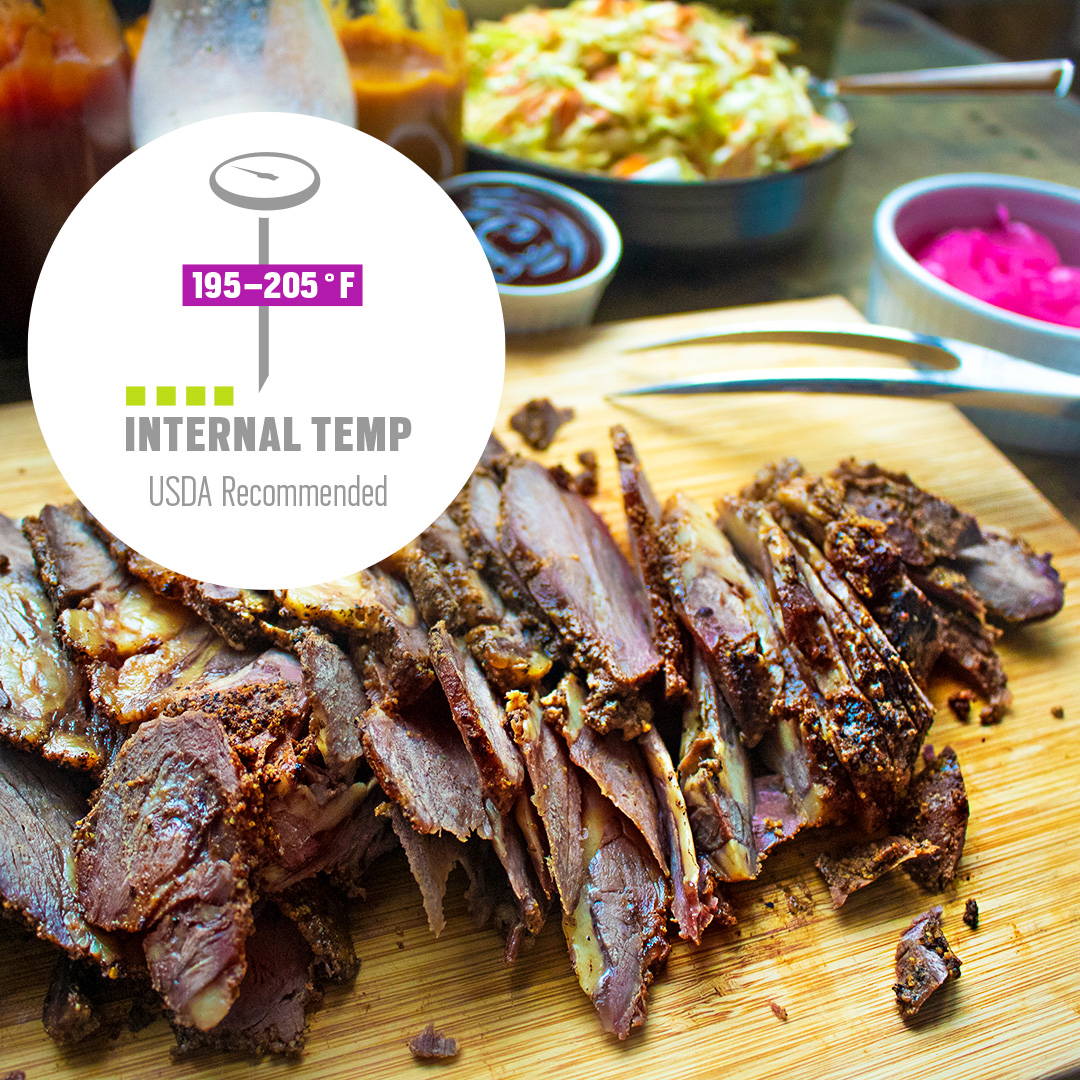 How to Cook the Perfect Grass Fed Brisket Roast
Pat dry. Coat with your favorite dry rub and/or salt, wrap in foil and let sit for up to 12 hrs. in fridge. Remove from fridge 30 mins. before cooking.
Preheat oven to 300°F. Place on a rack inside a roasting pan. Loosely cover brisket with foil sheets. Bake 2 ½ hrs.
Open the foil and let bake uncovered for 45 mins. to an hour more, then check thickest part of the brisket with a meat thermometer for 195—205°F internal temperature. Remove from oven.
Rest for 30 minutes. Slice and serve.
Brisket Temperature Chart
| | |
| --- | --- |
| Internal Temperature | Time |
| | |
Use a food thermometer to check for the coolest spot. Let the brisket rest for 30 minutes. To serve, slice brisket against the grain into thin strips.
Serving size 4 oz (112g)
Servings per container 9.5
*The % Daily Value (DV) tells you how much a nutrient in a serving of food contributes to a daily diet. 2,000 calories a day is used for general nutrition advice.
Brisket is a cut of meat from the lower chest of the cattle. The brisket muscle supports about 60% of the body weight of cattle so there is a large amount of connective tissue. This means a longer cook time is important to break down the tissue to create a more tender bite.
The beef brisket subprimal is made up of two muscles, the flat and the point. The flat is typically leaner than the point, which has more fat. However, both of the muscles are separated by a layer of fat.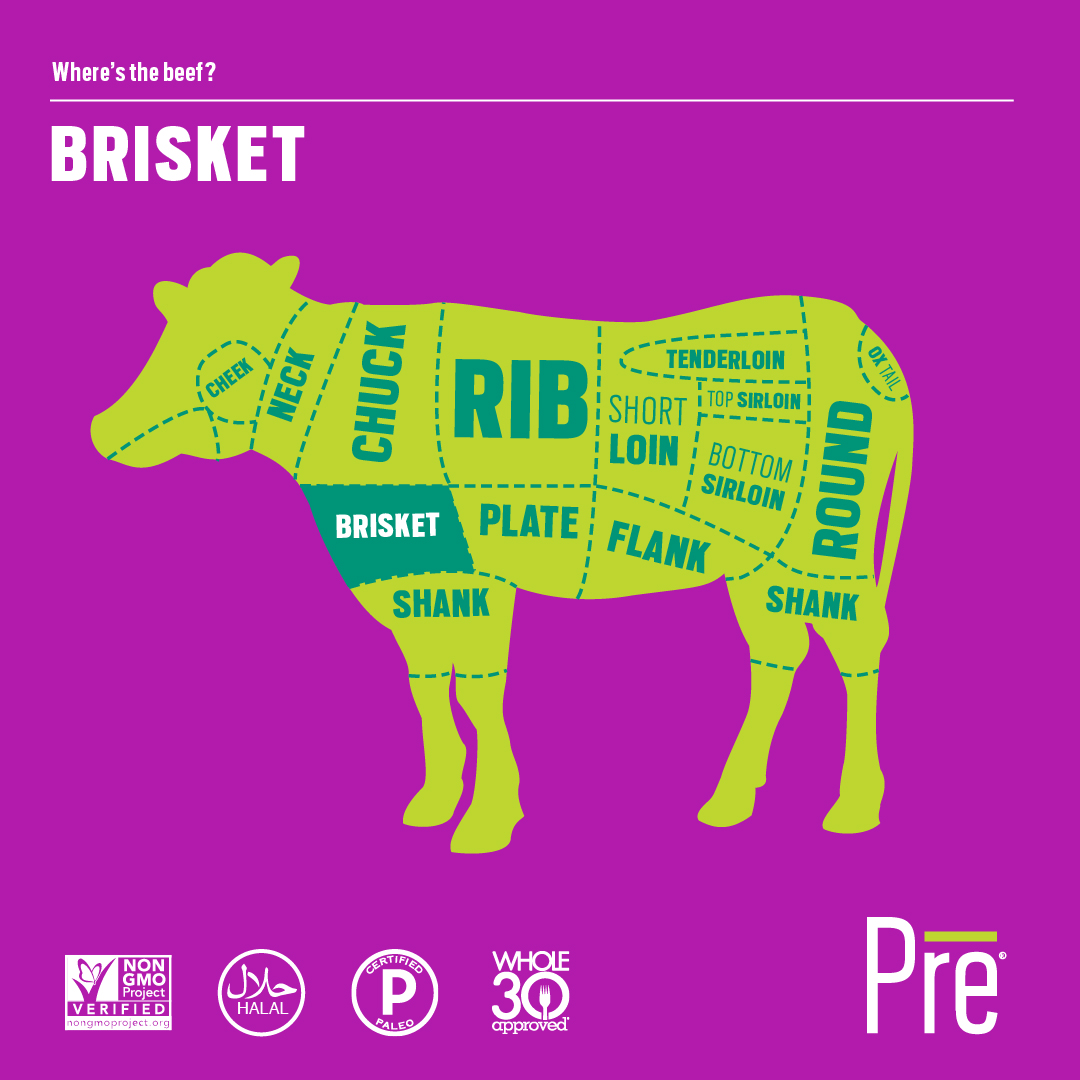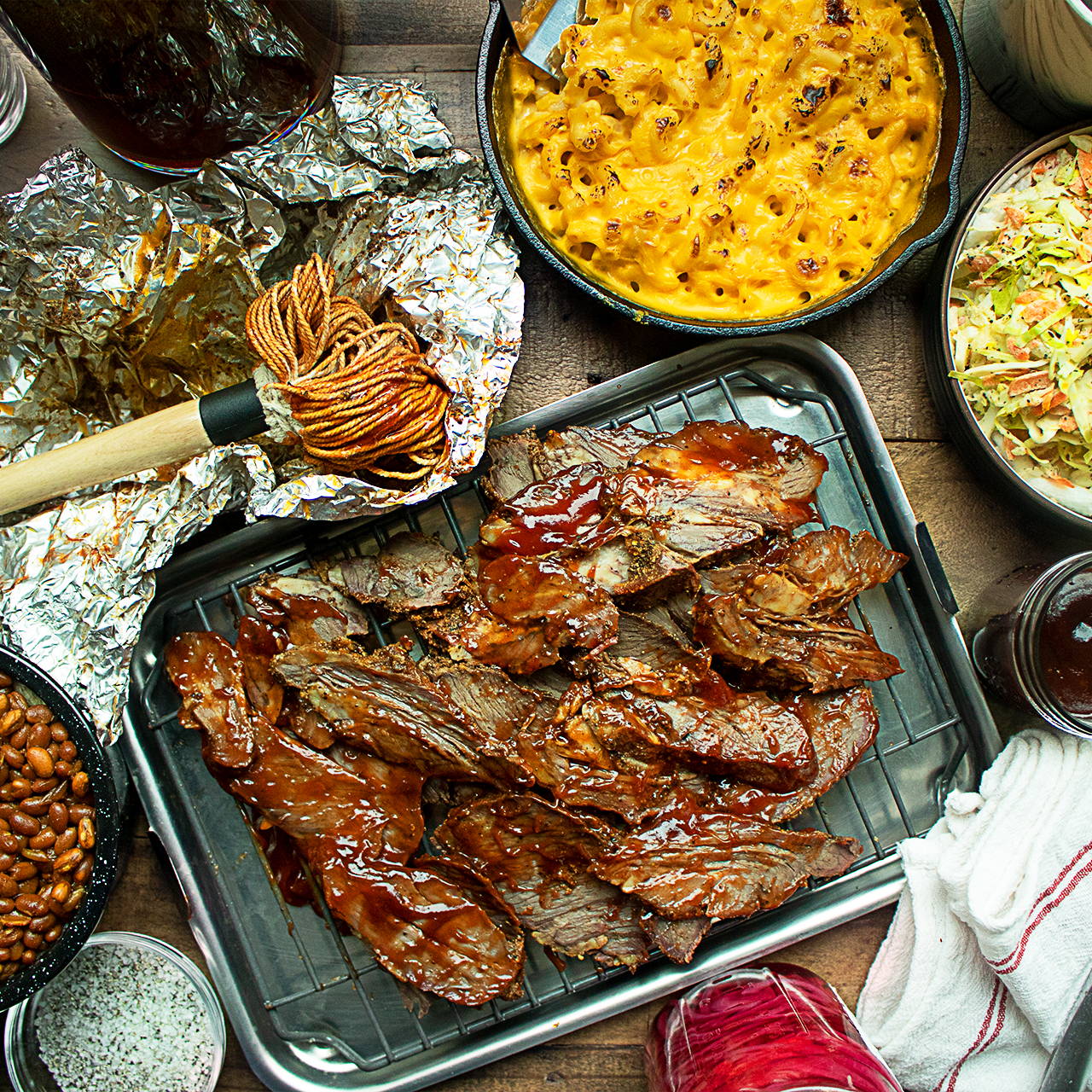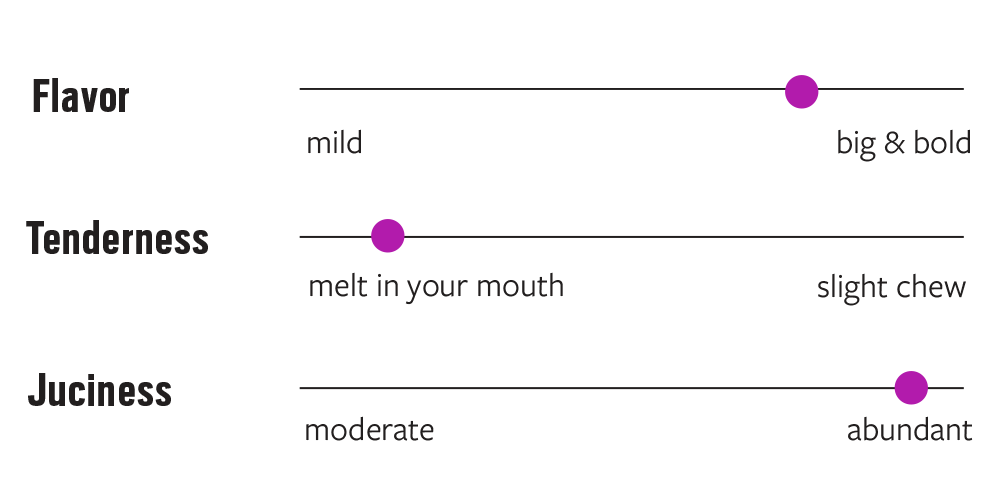 You'll Love This If You Are....
In the mood for a delicious roast, sandwich, or nachos!
Pre Beef We Recommend for You