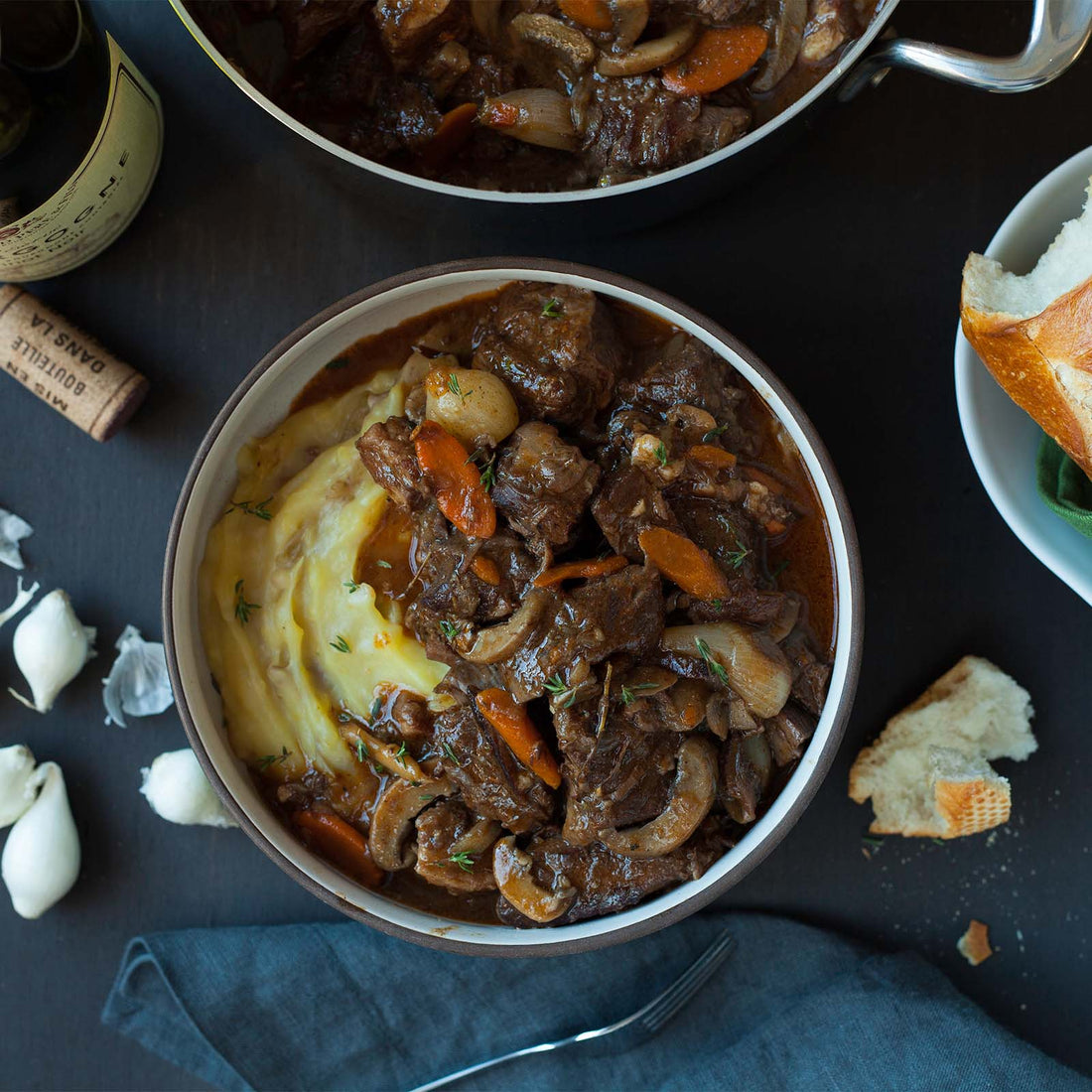 9 Recipes to Warm You Up This Winter Season
Chilly evenings in the middle of winter calls for chili, stew, or soup. Whether you prefer one or the other, these cozy and hearty dishes are bound to warm you up on a cold winter day. So, take off your boots and mittens, whip up a recipe in a crockpot or Instant Pot and let the magical aromas of spice waft through your home as it cooks to perfection.
9 Recipes to Warm You Up This Winter Season
Although you probably already have an all-time favorite recipe that you reach for, we've created a list of our favorite recipes that are sure to keep you warm through the winter season.
Packing a flavorful punch with just the right amount of heat, this Tex-Mex variation beef stew is sure to warm you up from the inside out. Whip this up on a cold, snowy day to keep the chill at bay.
A velvety, hearty, pumpkin-spiced chili is just what the doctor ordered to whisk those winter blues away. This gluten-free chili is a winning recipe that you can cook up all winter long.

This recipe is a keeper. Packed full of sweet potatoes, collards, and wonderful spice, this chili boasts a southern charm you didn't know you needed. Add in some lean ground grass-fed beef for extra flavor, and you'll be serving up seconds.
This simple, Whole30 approved chili is incredibly easy to make and seriously delicious. However, with cold brew coffee to bring out amazing flavor and spices galore, everyone will be asking for more!
If you're into beef like we are, then you'll love this all-beef, Whole30 approved chili. Topped with all your favorite toppings, this might be the recipe that convinces you to replace ground beef with shredded chuck roast in all your chili recipes.

Consider this soup more of a guideline. Start off with a spicy, flavorful base of Pre ground beef, onion, sweet bell pepper, jalapeño, and a blend of taco seasoning, and then the fun begins. This soup is unique in that it can be made with whatever you have in the house, and it will still be delicious!
A traditional goulash is a perfect winter dish to help warm up your bones. Made with potatoes, red pepper, and caraway, this Hungarian goulash is sure to fill you up in the best way possible. Lastly, top it off with some sour cream or Greek yogurt, and your taste buds will thank you!

A classic, traditional beef stew never gets old. This blend of broth, carrots, potatoes, and peas is the perfect pick-me-up recipe that you'll reach for again and again and again. So simple, yet so timeless.

Last but not least, beef bourguignon. Who doesn't love a good beef bourguignon? Flavors of pork belly, carrot, onion, mushroom, and red wine meld together to become something beautiful. Level up your bourguignon this winter with some Pre chuck roast for some divine flavor.
Pack Your Chilis and Stews with Pre Grass-Fed Beef
Okay, so all these recipes are pretty fantastic. They may be real winners, but they could be even better if you use Pre high-quality grass-fed beef. Our beef is always 100% grass-fed, grass-finished, and will seriously bring the flavor to the party. In addition, we showcase our beef in transparent packaging to show you how flavorful, tender hand-trimmed beef should be. Order yours today to pack your chilis and stews with ultimate flavor!