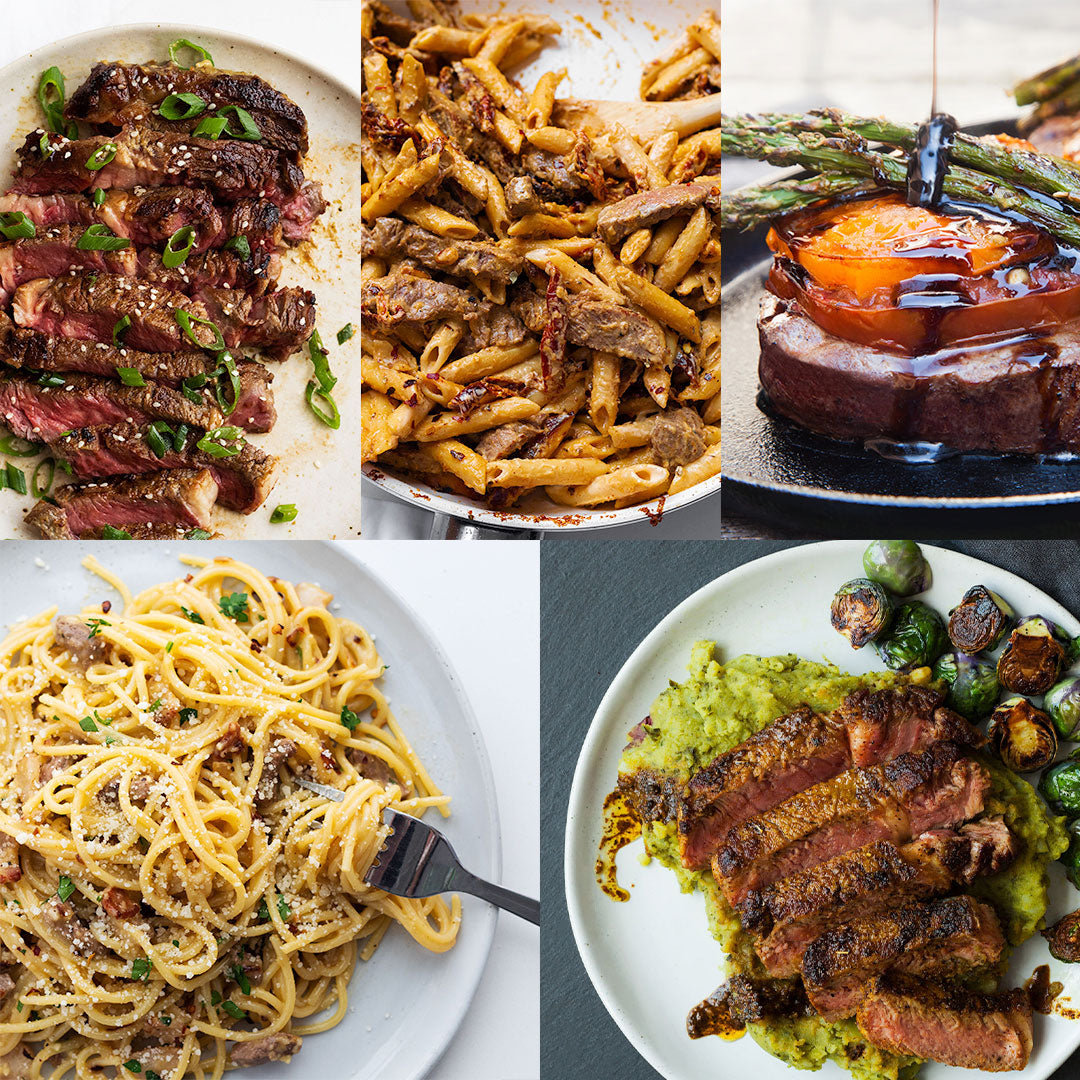 5 Valentine's Day Dinners
5 Dinners to Make on Valentine's Day
Valentine's Day is a day of love. You may be spending it with your significant other, friends, family or yourself. Whoever you are spending it with, spread the love with some good food love. Here are five steak Valentines Day dinners.
Bring those fancy steakhouse vibes into your home for you and your loved one by making this incredible dish. Don't let the Sous Vide cooking technique scare you. Restaurants and chefs have done Sous Vide cooking for years to cook and prepare food. It's a great technique, and now home cooks worldwide are bringing this gentle cooking method into their kitchens. We highly recommend using sous vide cooker to prepare your steaks for a group or when you want a very flavorful melt-in-your-mouth steak in 5 minutes or less. 
If you are looking for an easier Valentine's Day dinner, then this steak pasta dish is your answer! This pasta dish is creamy and tangy thanks to sun-dried tomatoes and pine nuts. This is a great dish for people avoiding dairy and gluten!
This grilled Filet Mignon is what comes to mind when thinking about the perfect Valentine's Day dinner. Grilled heirloom tomatoes and sweetened balsamic beautifully compliment our tender filet. Although this Valentines Day dinner does not take a lot of time, perfectly cooking a Filet Mignon is difficult so make sure you practice!
What better way to say I love you than with homemade carbonara with steak? We truly cannot think of one. Trust us and impress your significant other with this easy Valentines Day Dinner. 
Pre's 2 pack Petite Sirloin makes this dish the perfect pairing for a Valentines Day dinner. Have all of your prep ready to go, the recipe isn't really hard, but it does come together quickly so timing counts. Don't be tempted to use pre ground pepper (trust us, we tried cheating and it was a fail). Use freshly cracked whole black peppercorns and you'll transform your dinner table in to a charming Paris Bistro.
Need more options? Visit our recipes and get some inspiration.