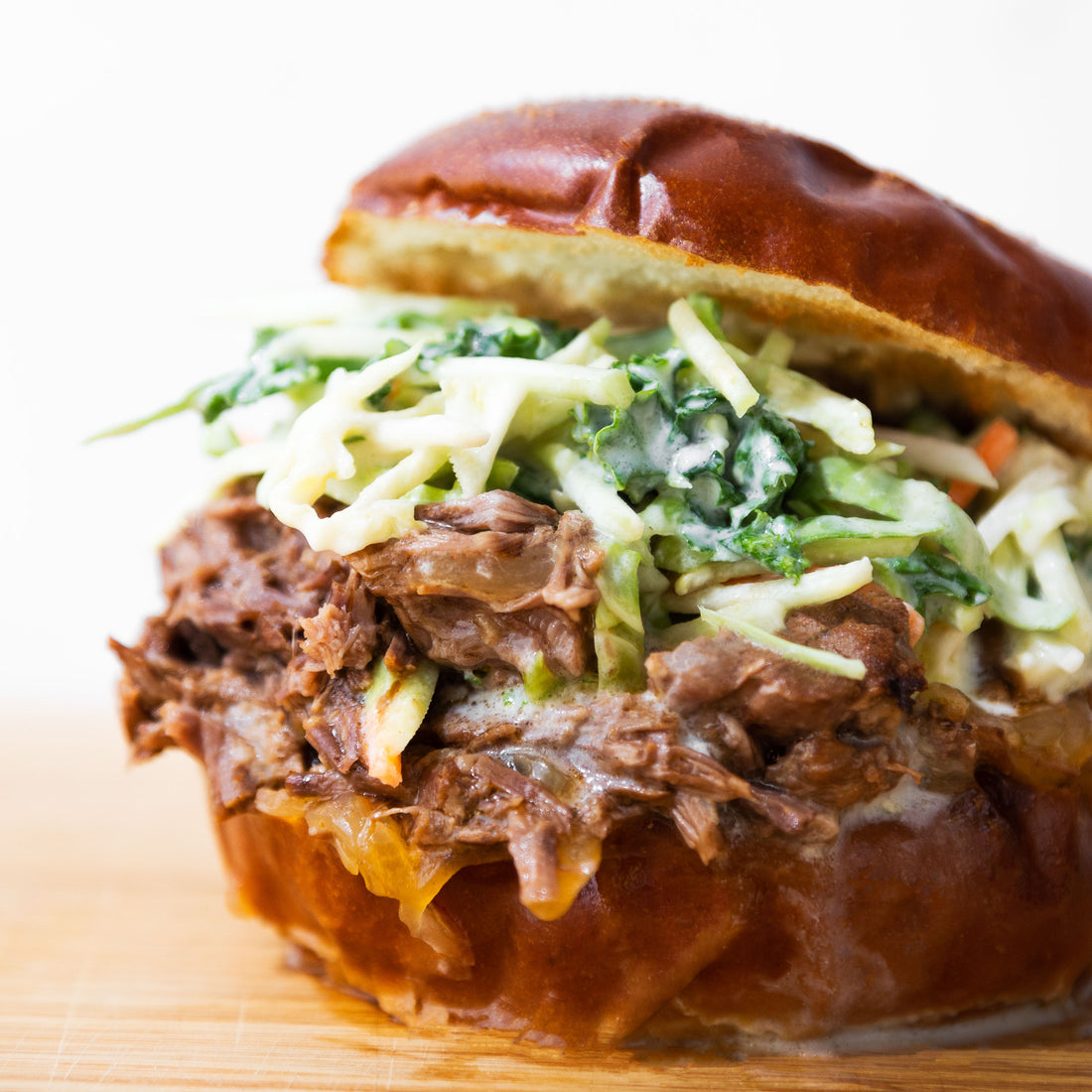 5 Super Bowl Sunday Recipes
Top 5 Super Bowl Recipes
Here are our top 5 game day recipes to impress your Super Bowl party crowd with! These Super Bowl recipes are easy to make and will feed a crowd. 
If you are doing Whole30 this month, check out our 5 Game Day Recipes #whole30approved.

Nachos made with tater tots, aka "Totchos". Split the Tex-Mex beef mixture across the two batches of tots because you will want another round at half-time.

This is made with Pre 92% Lean Ground Beef for just the right amount of fat. Choose your toppings. We recommend pickled jalapeno, sour cream, green onion, and some cheddar cheese.
What do you get when you combine two childhood favorites into 1? Total beef bliss. Toast all the bread slices on a sheet tray in the oven to save time. This tip goes for burger buns, hot dog buns and bacon when you are cooking for a crowd.
Besides the delicious, quality Pre 85% Lean Ground Beef, the cheese is what makes this childhood sandwich a little grown-up. Blend brie, cheddar, and vinegar together until well mixed. Who doesn't love a spreadable cheese on toasted bread with beef?
Your new go-to tailgate recipe. Make the beef up to 3 days ahead for easy and fast preparation. The beef can also be made in a pressure cooker to save time if you are making the same day.
Make a buffet with the crockpot and let your guests build their own. Add special toppings like pickled jalepeños or crispy onions. These are also great as mini sandwiches. 
This slider recipe is an ode to one of our favorite midwestern cities, Detroit. The caramelized onions are a star ingredient here... do not skip them!
When you are done caramelizing the onions, toast the buns in the same pan to get even more flavor. Coat the buns with mayo and pickles before adding the cheesy slider made with Pre 85% Lean Ground Beef. 
Yes, this chili is Whole30 Approved. Yes, this chili is full of flavor and tender, fall-apart Pre Chuck Roast. This Super Bowl recipe is for everyone at the party to enjoy (no matter what their dietary restrictions are).

If you are not on Whole30, add in your choice of beans. Add your choice of toppings but we love a crunchy, fresh radish and some cilantro.
Find Pre at a store near you here.