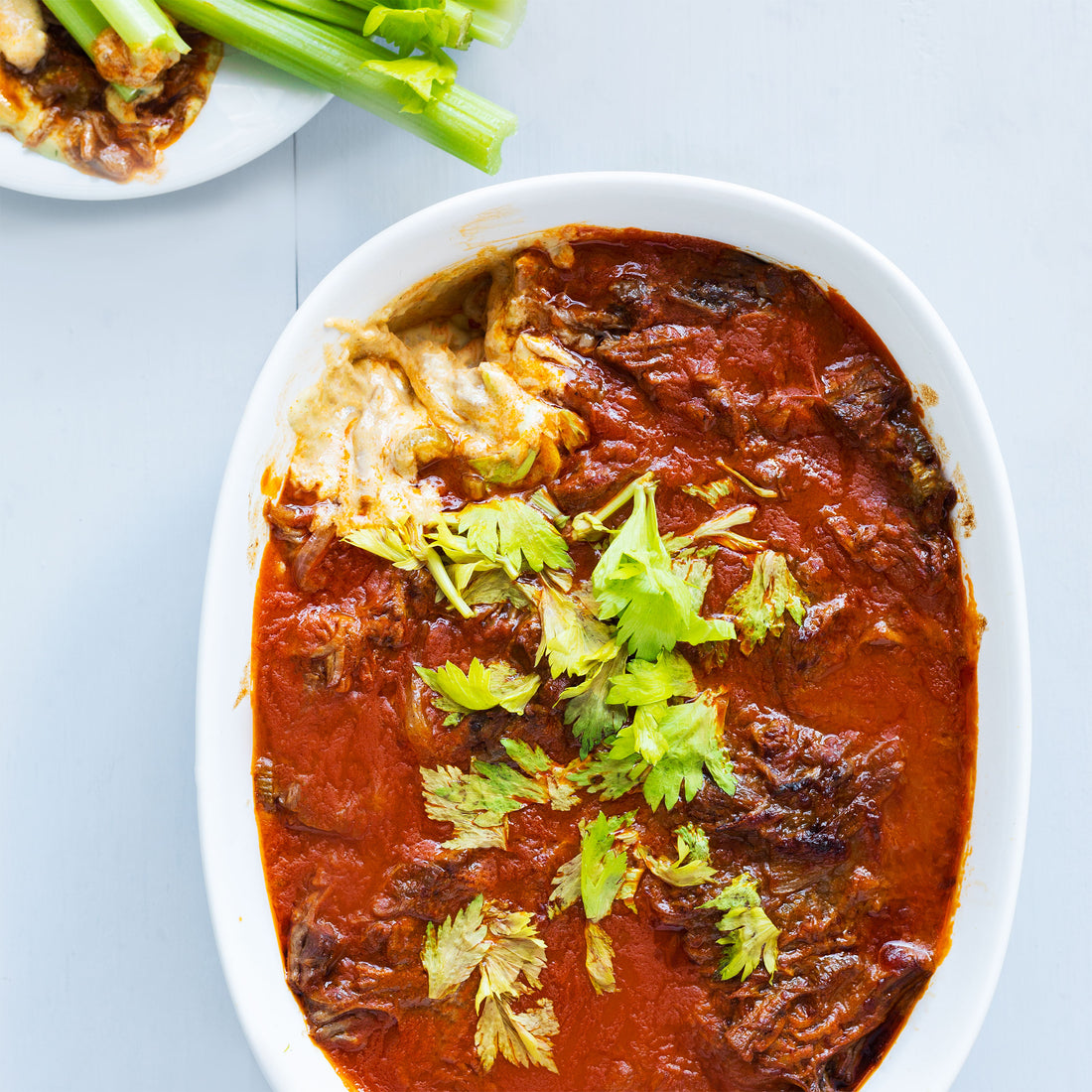 5 Game Day Recipes #whole30approved
5 WHOLE30 APPROVED GAME DAY RECIPES
For football fans, participating in the September Whole30 can be especially difficult. Tailgaiting, beer drinking and cheesy, fried, appetizers are part of what makeup "Football Sundays". 
It doesn't have to be difficult. We have put together 5 of our favorite Game-Day recipes, all Whole30 approved and easy to pull together on a Sunday. Get out your slow cooker or your air fryer and let's start cooking.

A more flavorful take on Buff-Chick....make Buff-Beef your new September tailgating tradition when on Whole30.

This is made with the New Primal's delicious Whole30 Approved hot buffalo sauce and a homemade cashew cream sauce that will keep you from missing cheese. Serve with celery sticks, carrot sticks, and bell pepper slices. 
Homemade sauces are key during Whole30. This homemade BBQ sauce is great on meatballs, burgers, or for lettuce wraps. Pop these meatballs in the oven OR make them in an air fryer in 20 minutes. 
Top with sauce, a pineapple cube, and pierce with a toothpick for a bite-sized appetizer. These also make great leftovers for lunches or to keep in your fridge for a quick snack.
Italian beef is almost as important to Chicago as deep-dish pizza. The flavors of spicy peppers and slow-cooked beef are what make this dish truly memorable. This version is for a freezer meal, a meal you can make ahead and freeze then cook all together in a slow cooker.
This is perfect for Football Sundays. Throw in the slow cooker in the morning and have for the afternoon. If having brunch before the games, serve over scrambled eggs or for a lunch menu serve in lettuce cups. 
Forget the bun! Satisfy all your hungry tailgaters with this easy and delicious burger bite. Top with tomatoes, red onion, and lettuce. These are easy to transport and can also be heated up on the grill easily if you are tailgating. 
The easiest BBQ shredded beef recipe you've ever made. Make ahead and reheat all week. It's THAT good.
Use a pressure cooker and you have BBQ beef in 1 hour. Skip the waiting and feed your hungry guests.