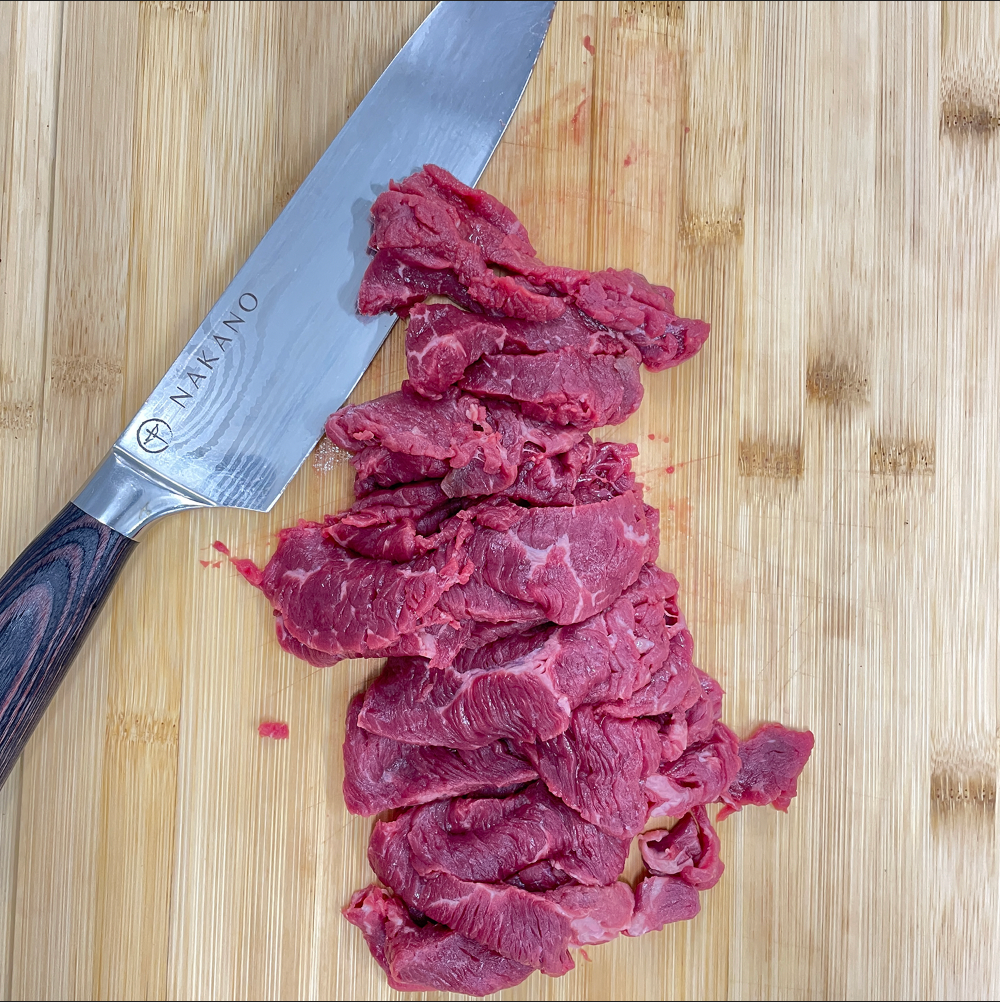 How Long to Let Steak Rest Before Cooking
Have you ever been told to rest your steak before cooking? Have you ever wondered what people mean by
"resting"
a steak? We are here to answer that question. Read on, to learn more about the reasons you should rest your steak before cooking and how long to let steak rest before cooking it before throwing it in your hot pan!
How Long to Let Steak Rest Before Cooking
One of the main reasons to let your steak rest before cooking is to
let your steak
reach
room temperature
. This is why people say to rest your steak before cooking.
If you cook a cold steak, the muscle fibers will tense up, causing your steak to be tough. Take your steak out at least thirty minutes to an hour before you cook it! This will allow your steak to cook evenly. While your steak is resting, rub salt all over the meat. The salt draws out the moisture within the steak. The salt then dissolves into the moisture, creating a brine that is reabsorbed into the meat. Salting your steak before cooking gives you a gorgeous crust on the outside. This process breaks down the lean muscle proteins in the steak, making it much more tender and juic
y.
It is also important to rest your steak before you actually eat it! Yes, you read that right! It is crucial to the cooking process because it allows the juices to redistribute in the steak before you cut it. This means when you slice it
against the grain
after the resting period, you will have much less juice flow out of the steak, and therefore, a much tastier eating experience. To know how long to rest your steak after cooking, refer to our handy cooking guide
here
.
So remember, for the best chances of cooking your steak perfectly, rest your steak before and after you cook it, we promise it is worth it! Don't forget the salt.
Here are some delicious steak recipes you can make even more delicious by letting your steak rest!
Air Fryer Garlic Butter Steak Bites
You'll want to put this garlic butter steak bite recipe on your go-to quick snack or appetizer list. This recipe calls for Pre's Top Sirloin Steak. Let your steak rest while you preheat your air fryer and make the garlic butter sauce. This recipe can be multiplied to serve any size crowd; remember how many
"bite"
strips will fit in your air fryer—jazz up your garlic butter dipping sauce with cayenne, fresh ginger, or fresh herbs.
Steak au Poivre
Transform your kitchen into a steakhouse with this recipe. Allow your steak to rest while you prepare your pepper sauce. After you let your steak rest, cover it in fresh cracked black pepper and cook it up! Pre's two-pack petite sirloin makes this dish perfect for a special occasion or date night dinner.
Whole30 Lemongrass Steak Bánh mì Bowl
This healthy Bánh mì Bowl is absolutely addicting. Marinate your steak and toss it in the fridge for a few hours. Remove the steak around 30 minutes before you are ready to cook your steak. Put the salad together while your steak rests. This salad is the perfect complement to the lean top sirloin steak.
How Long to Let Steak Rest Before Cooking;

Get the Best Steak from Pre
Remember, when you are ready to cook your steak, take it out 30-60 minutes before you cook it! Pre steak and ground beef will last for a longer time in your fridge compared to butcher bought meat because of the airtight packaging. You can also easily freeze Pre beef as it will preserve perfectly in the freezer.
Pre knows a thing or two about grass-fed beef. We've been at the top of the grass-fed beef game for years. From pasture to package to the plate, we consistently source only grass-fed & finished beef that has been raised and finished without the addition of hormones, antibiotics, or GMOs.
Check out our
store locator
to find where you can buy Pre near you!
Interested in learning more about why Pre provides the best beef from grass fed cattle? Here are some more resources you can check out!