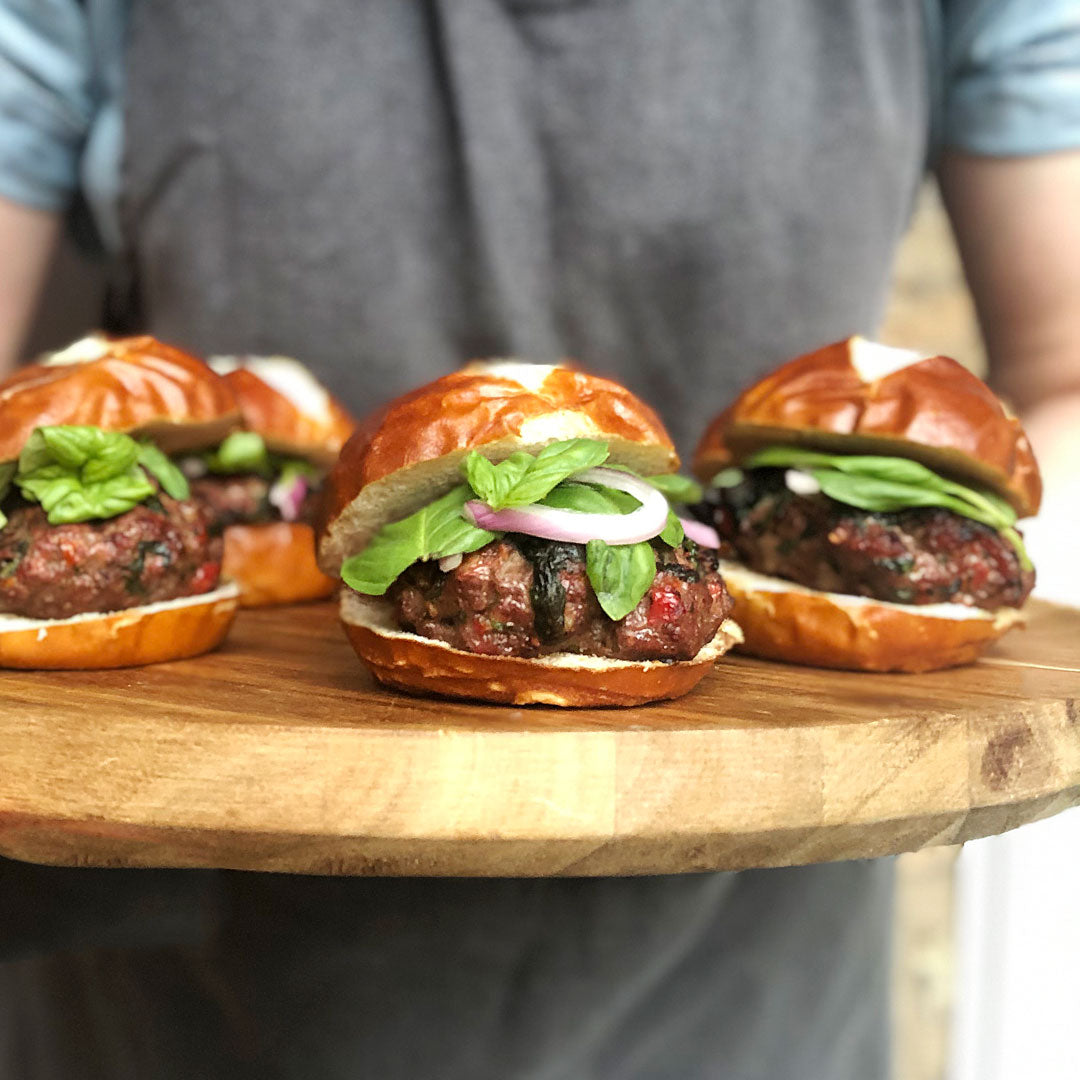 5 Reasons You'll Love Cooking with Bourbon
What's more American than grilling burgers and drinking bourbon You guessed it: grilling burgers made of bourbon, a type of whiskey. And this 4th of July is the perfect time for you to experiment with this tasty new ingredient. The PRE Bourbon Burger is an easy recipe that will bring a restaurant-quality meal to your own backyard.
Besides the delicious taste and juicy texture bourbon adds to your Pre burger, there are 5 other reasons you'll love it:
It's what the doctor ordered… sorta


Although taking shots of whiskey won't cure disease, it can actually help prevent it. According to this study, one or two ounces of whiskey per day can help prevent coronary heart disease by raising the body's antioxidants in those that are at risk. Other researches have claimed it can lower chances of stroke, diabetes, and dementia.

Bourbon makes a mean cocktail.

Once your dish has a subtle taste of bourbon, your palate will be dying for a cocktail to go with it. From a classic Whiskey Sour to something sweeter –like a Whiskey Lemonade –there's a mixture out there for everyone.

George Washington approves this message


Our Founding Father was a big fan of whiskey. So much so that he started his own distillery and sold 11,000 gallons in his second year of operation.

Your friends will be impressed

"What is this made with?" is a question you'll love to answer. As soon as you say the secret ingredient is a shot of whiskey, your friends will go ooooh and aaahh. 

This recipe
This Pre Brands Bourbon Burger balances savory cheeses that melt in your mouth with sweet bursts of summer BBQ flavor. With only five main ingredients, this is the kind of meal you can prep while sipping a cocktail, tending to the kids, and trying to catch up with the neighbors all at the same time.
What are you waiting for? Download the recipe by clicking here.