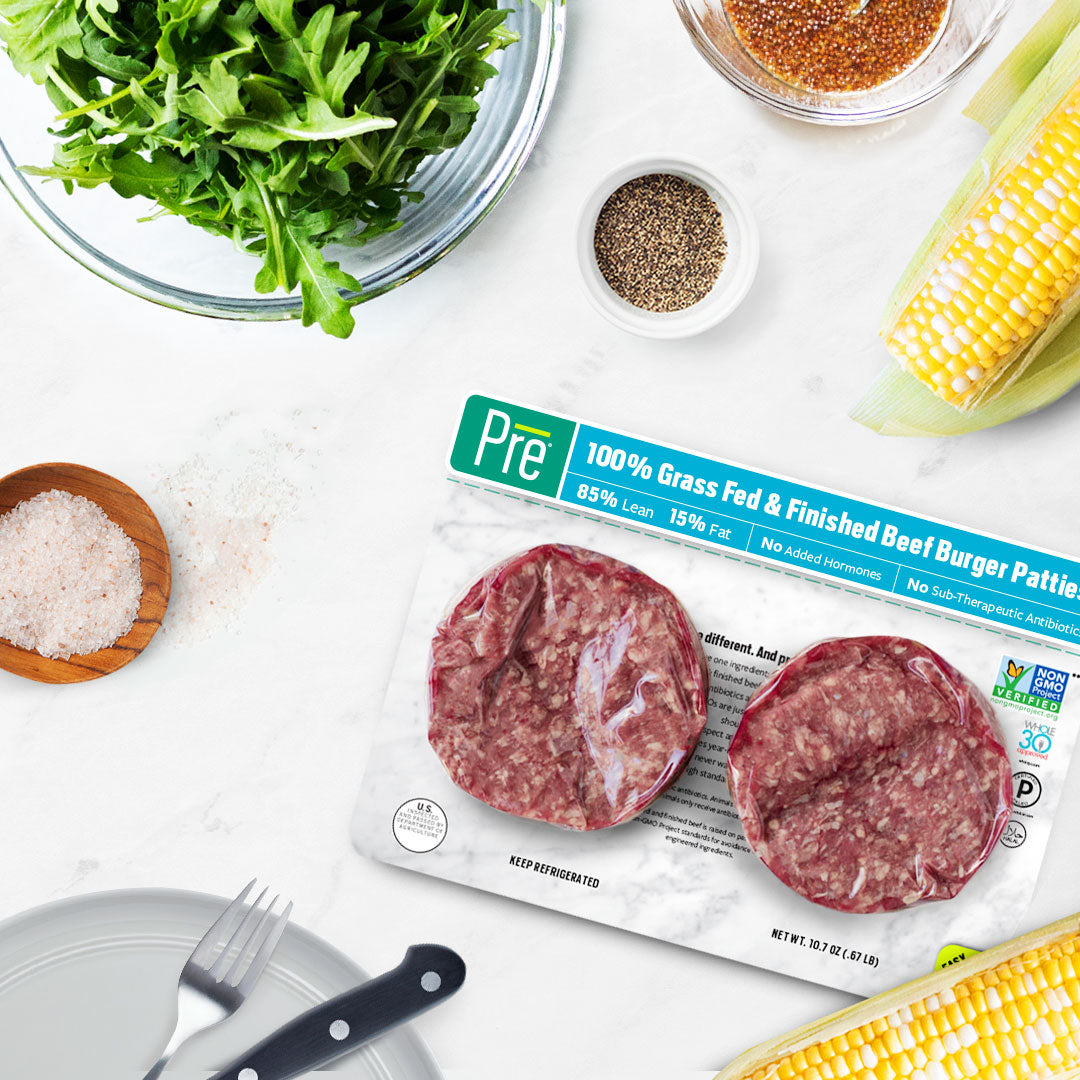 5 Must-Know Burger Techniques for Memorial Day
Pre's holiday season is beginning, grilling season. Here are 5 m

ust-know burger techniques for Memorial Day
We wait for the air to warm up and then we uncover the grills! Memorial Day marks the start of summer grilling.
Making the perfect burger can be done in many ways but there are a couple of burger techniques we like to use on the regular. There are not many things worse than a dry, shrunken burger when you have been waiting all winter for the perfect grilled burger bite. Let's all take an oath to never settle for a mediocre burger and get to grilling! 
5 Burger Techniques for Juicy Burgers

The First Burger Technique is: The Perfect Shape
The perfect burger shape varies from person to person. Our perfect burgers are about an inch thick. This thickness keeps you from overcooking the outside while the inside cooks. Round your edges to make for an easy flip. This burger technique will lead to juicy yet crispy burgers! Also, pay attention to the burger buns you have. Shape your burgers to your bun! Keep in mind your burgers will shrink a little but technique #3 will keep them from shriveling. 
The Second Burger Technique is:

When to Salt
Last year, Christy from
@
christinewilliamscooks, was in our kitchen cooking up some burgers recipes for
when you forget the hamburger buns at the store
and need to improvise. She shared with us one of her favorite burger tricks to keep the burgers juicy. Salt the side, put that side down on the grill, and then right before you flip, salt the top side. This way the salt does not suck out the moisture while the burger is cooking.
The Third Burger Technique is:

The Indent Trick
This is an old but trustworthy trick. Use your thumb to make an indent in the center of your burger before cooking. This indent keeps the burger from shrinking while on a hot grill or grill pan. Use this trick to make sure your burger matches your buns!
Watch Chef Sarah Beth use this trick while making her famous Chicago-style Burger.
The Fourth Burger Technique is:

How to Stuff a Burger
Sometimes you just need a little extra flavor and juiciness. We recommend stuffing your burger with blue cheese and mixing with BBQ sauce.
Measure out the burgers and flatten on a cutting board.

Spoon the blue cheese into the middle and fold in the sides to the center.

Carefully shape your burger. Grill and then top with some bacon and red onion and add this burger to your

"Wow

the Guests" Cookout recipe list.
Want to beef up your burger technique even more?
Check out  How to Beef up your Burger for a few other ways to bring the wow-factor at your next grill out. We swear it is worth it.
The Fifthe Burger Technique is:

Elevate Your Burger Toppings 
There is nothing like a classic cheeseburger made with a toasted sesame bun, American cheese, sliced red onion, tomatoes and ketchup. We took these classic toppings and gave them a makeover.
Massage your red onion slices with a little lime and salt.
Grill your tomatoes and top with flaky sea salt.
Mix ketchup with Gochujang paste for a Korean kick.
Elevate your burgers with 6 not-so-basic burger toppings.
More Burger Recipes for your Burger Feasts:
Want to Grill more?
Where can I get the best beef patties for grilling? Your burger techinques are only as good as your beef!
Say no more, we've got you covered there. Buy Pre grass fed & finished beef with no added antibiotics or hormones online or on AmazonFresh. You can also find a store near you with our store finder.