Barbacoa Flank Steak
Your day just got a bit brighter with this seriously flavorful, barbacoa marinaded flank steak. Savory chilies, garlic, and onion slowly tenderize the meat, adding distinct warmth and richness. This high-quality, 100% grass fed & finished steak has no added hormones and no sub-therapeutic antibiotics. It has 23g of protein and 10% of your recommended daily value of iron per serving. Dig in and enjoy!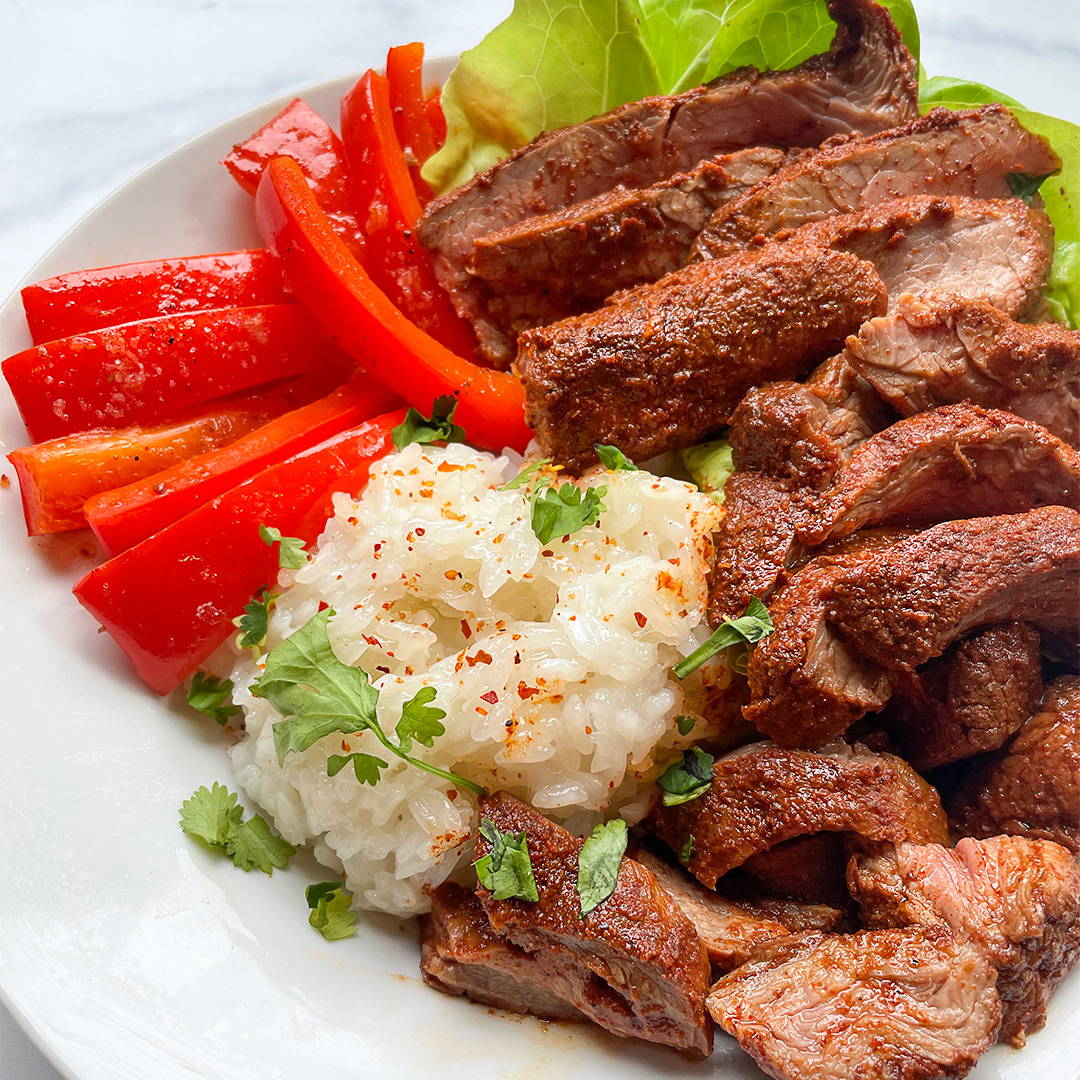 Bring meat to room temperature, about 10–15   minutes out of the fridge. Pre-heat a skillet to medium-high heat with 1 tablespoon of high-heat oil. Sear steak for 4–5 minutes per side. Cook to your desired doneness using a meat thermometer.
Remove from heat. Let rest for 5 minutes. Slice against the grain and serve.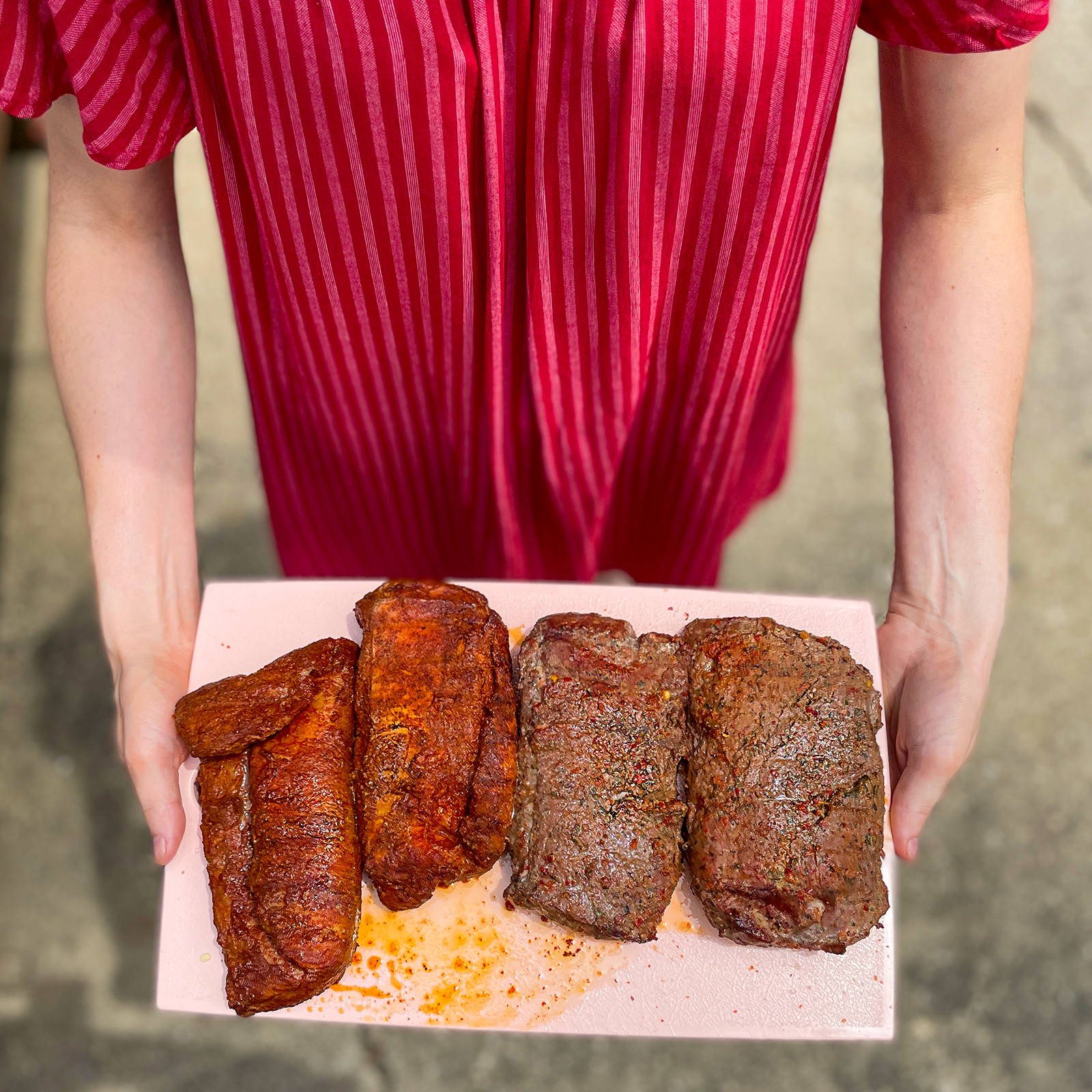 Cook it in the Grill or Cast Iron Pan
Remove Barbacoa Flank Steak from refrigerator and let it come to room temperature, 10-15 minutes.

Heat outdoor grill to direct medium high heat, 400-425°F.

Brush steak lightly with high heat oil and grill, about 4 minutes per side for medium rare, or to your desired doneness.

Use a meat thermometer to check the temperature. Remove from heat and let steak rest for 5 to 10 minutes.

Slice steak against the grain and serve.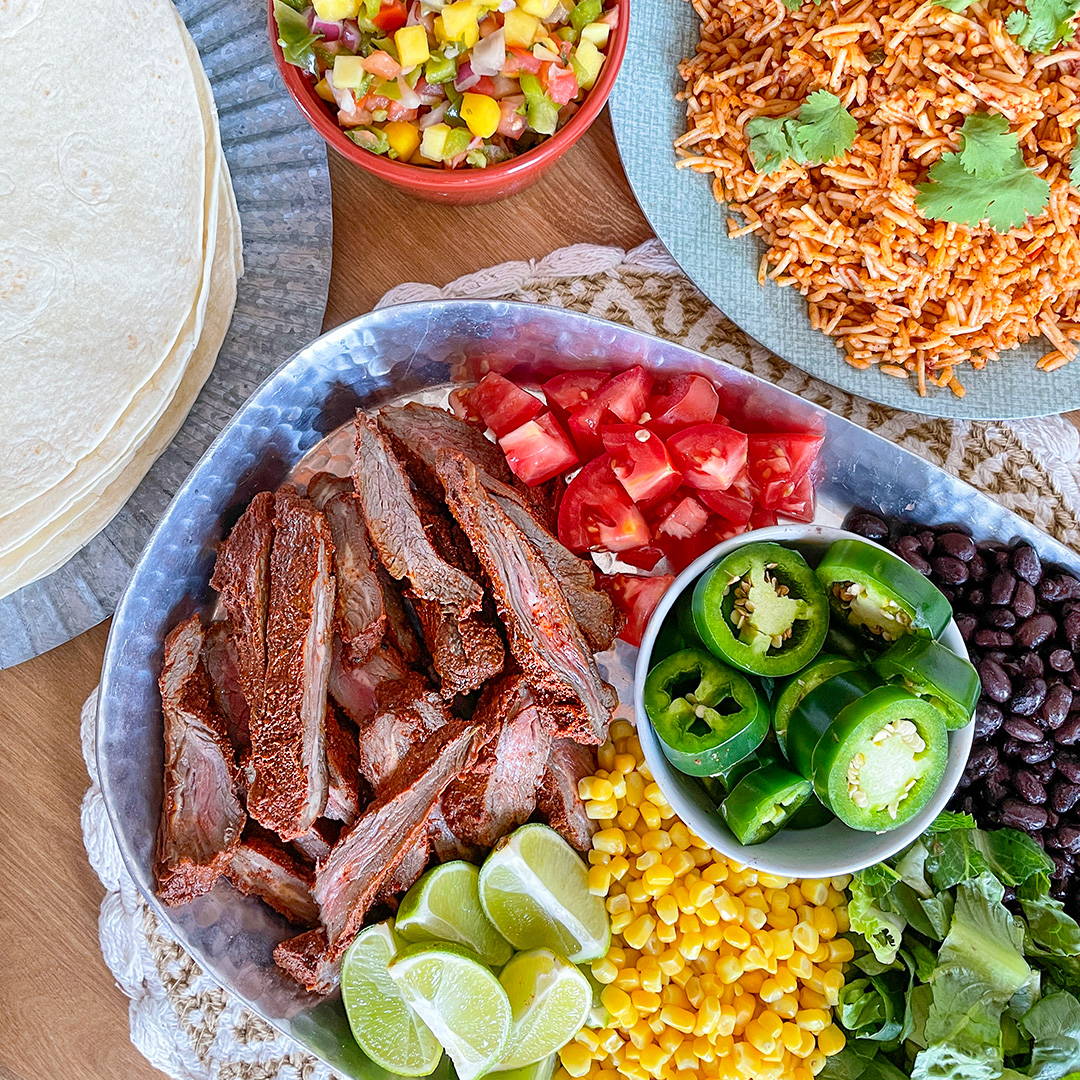 Cook it using the Sous Vide Method
Heat a large kettle of water with a sous vide circulator to 131°F.

Remove steak from package and place in sous vide bag.

Immerse bagged steak in water bath and secure tot he side of the kettle with a clip.

Place in heated water bath for 90 minutes.

Remove steak from sous vide and blot with paper towel. Sear in a cast iron pan or grill for 1 minute per side.

Slice against the grain and serve.
Barbacoa Flank Steak Temperature Chart
| | |
| --- | --- |
| Internal Temperature | Temperature |
| | |
| | |
| | |
| | |
Use a food thermometer to check for the coolest spot. Let the Barbacoa flank steak rest for 5 minutes. To serve, slice sirloin against the grain into thin strips.
Serving size 4 oz (112g)
Servings per container 2.5
Amount / Serving
% DV*

Total Sugars 0g

Includes 0 Added Sugars
*The % Daily Value (DV) tells you how much a nutrient in a serving of food contributes to a daily diet. 2,000 calories a day is used for general nutrition advice.
Pre Beef We Recommend for You