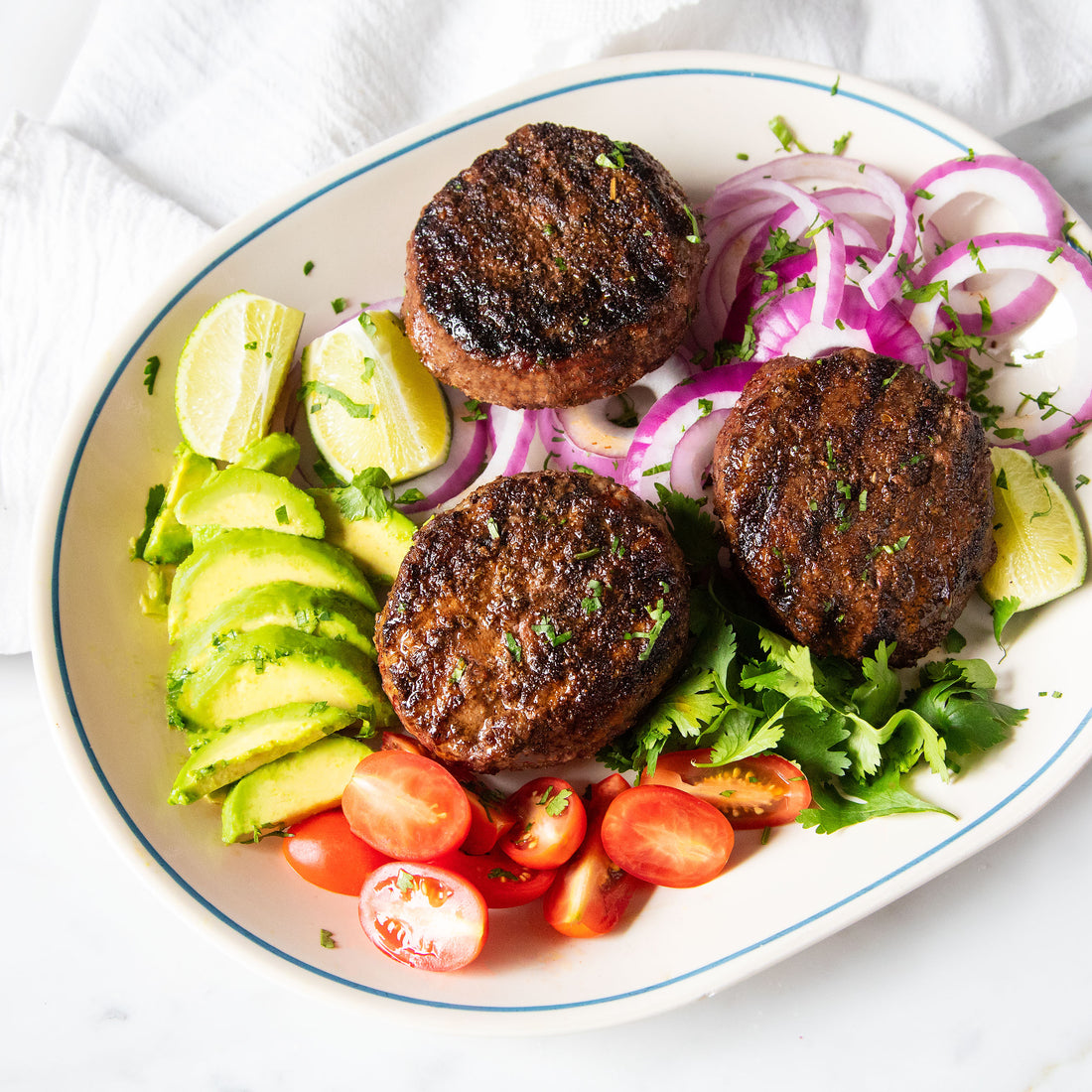 Grilling The Perfect Burger
Grilling The Perfect Burger on the grill is not as difficult as you may think. We've got a few tips that will make grilling perfect burgers a breeze!
Check out our quick video below and then scroll on for pro tips!
Chill Your Burgers to Grill The Perfect Burger
Chilled patties. Unlike the steak, we do not want to leave the burgers sitting out until right before we want to grill them. As the patty sits, the fat can warm up and stick to your hands or the tray. To grill the perfect burger, you want your meat to stay chilled until you place it on the grill. 
Don't Over Handle It to Grill The Perfect Burger
Handle the patty as little as possible. Treat it like pastry dough. You can melt the fat that provides structure and flavor. So work quickly to ensure you grill the perfect burger.
Indents are a Thing
Create an indent in the center of the patty with your thumb. Lay the patty on the grill with the indented part down. This will help to keep the patty from puffing up into a dome shape. 
Salt it!
Salt right before you throw it onto the grill. And right after you flip. This will keep the patty juicy and not release moisture. 
Cheese Handling
For a cheeseburger, place the cheese on as soon as you flip the first time. The surface will be hot and melt the cheese before you overcook the burger. 
Use a Digital Thermometer
Testing burgers for doneness – use an instant read thermometer in the middle of the patty and pulled out a bit until the tip is directly in the center. Beef will be medium rare at 125 degrees. Grilling the perfect burger is easy when you use a meat thermometer. 
Want to grill more?