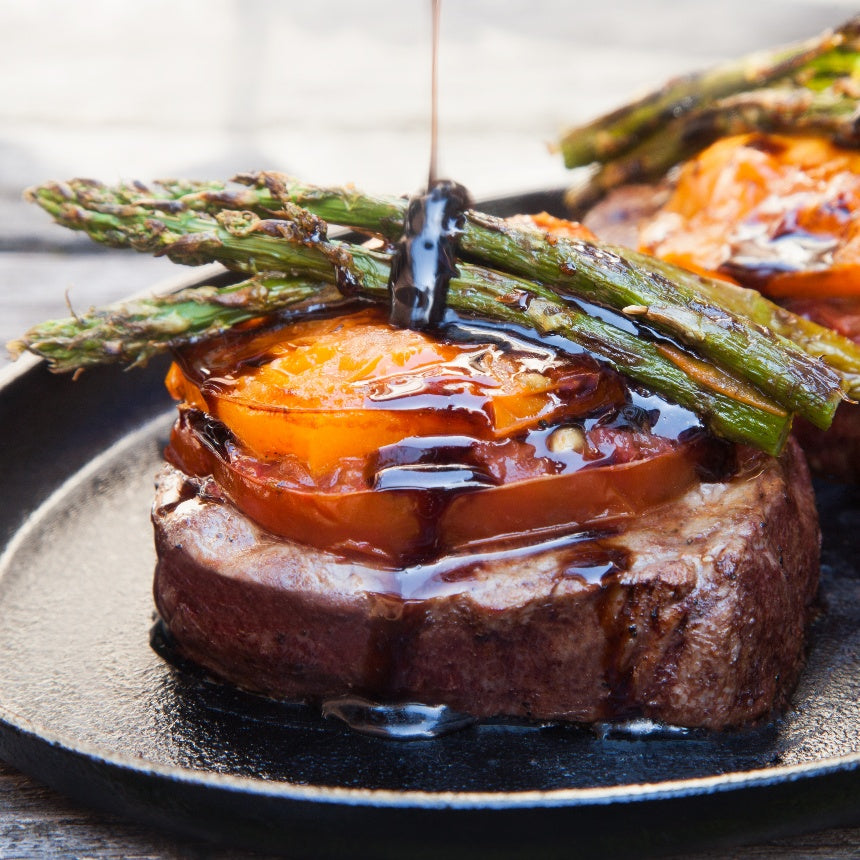 7 Things You Didn't Know About the Filet Mignon
Beef Geeks LOVE to cook. Sometimes simply, other times pioneering with delicious culinary treats. But today, we're keeping it easy. Because it's National Filet Mignon Day (yay!) and this 5oz. beauty doesn't require doing much of anything to taste great. (Of course it also goes with just about everything, in case you want to mix it up – Goddess Dressing, Worcestershire and tomatoes, blue cheese…) So, in praise of our glamorous "fast" food solution, here are seven tasty, lesser-known facts about the Filet Mignon.
IT COMES FROM A MUSCLE THAT DOES VIRTUALLY NOTHING: THE TENDERLOIN.
Some of the most intense exercise it gets is going from the plate to your mouth.
THE TENDERLOIN HAS A BUTT AND A TAIL.
The butt is closer to the, um, rear and the tail is narrow and pointed. The filet comes from the ultra-tender tail end.
THERE'S MUCH LESS OF IT.
The average steer or heifer produces no more than 1.2lbs.
THE NAME FILET MIGNON WAS INVENTED BY AN AMERICAN.
It sounds French, but author O. Henry (The Gift of the Magi) first used it in a short story collection in 1906.
IN FRANCE IT'S CALLED A TOURNEDO.
Or Filet De Boeuf officially. Asking for a Filet Mignon in France is likely to get you a cut of pork.
OUNCE FOR OUNCE, MOVIE THEATRE POPCORN IS MORE EXPENSIVE THAN FILET MIGNON. Truth.
COOKING FILET MIGNON IS A NO BRAINER.
Trade low and slow for hot and fast and you're in heaven in about 3 ½ minutes a side.
Want to do more with your Filet? Here are some other great articles.