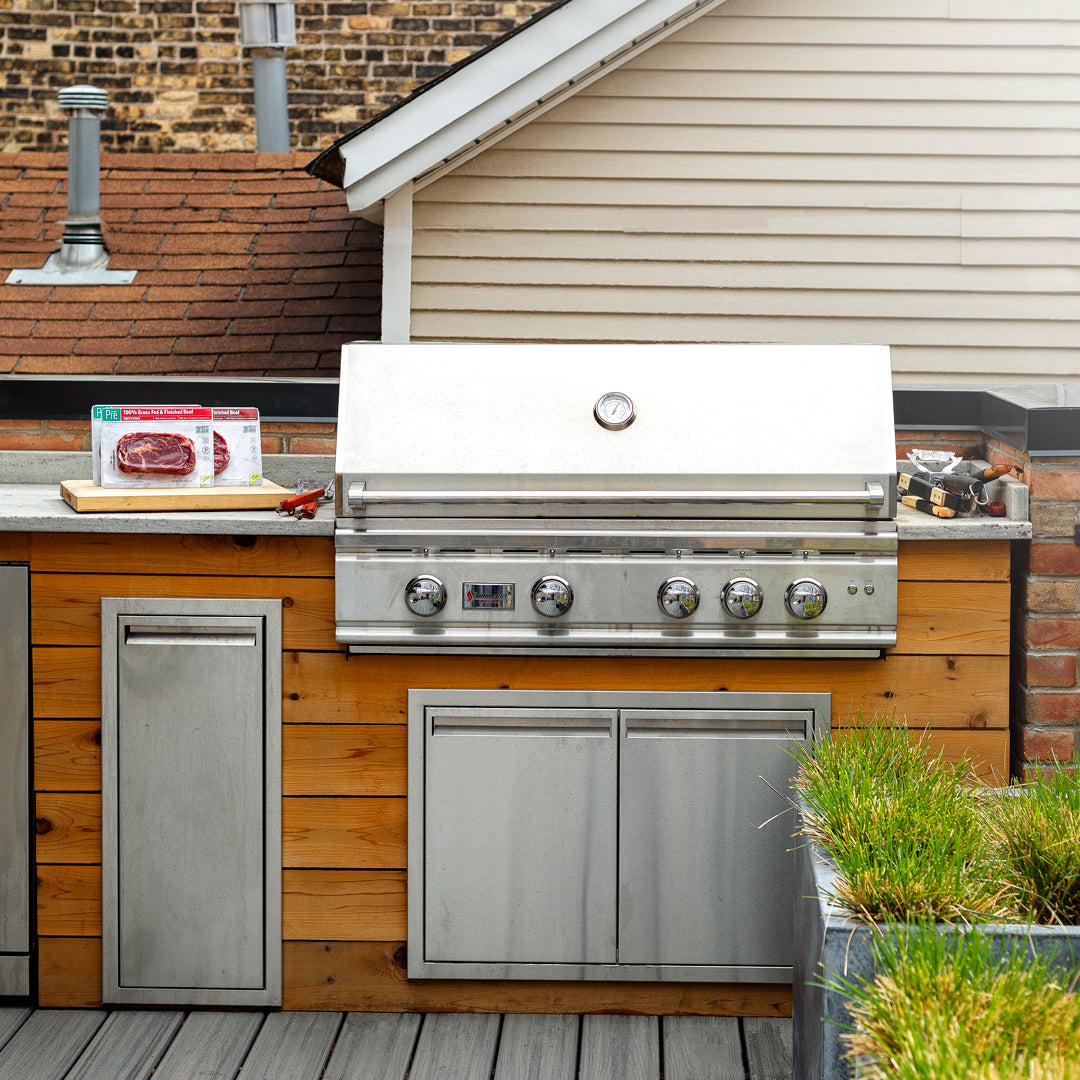 5 Reasons to Subscribe to Pre's Beef Boxes for Your Cookouts
Pre's Beef Boxes are sure to elevate your next barbecue! Are you the town's barbecue expert? Well, if you're already preparing for your next cookout to bring together your family, friends, and neighbors, one of the most important things to worry about it is:
Sure, your great grilling skills and secret recipes can bring just any beef to deliciously heightened levels. But, if you really want a boost in flavor and an easy way to ensure you have everything you need for a successful cookout, a subscription box like the ones we at Pre offer are exactly what you're looking for.
Not convinced? Here are 5 compelling reasons Pre's subscription boxes can greatly improve your cookouts:
1. 
Pre's Beef Boxes are Hassle-Free
Firstly, subscription boxes mean you get all your beef delivered straight to your doorstep, so you at least have one item to check off your to-do list. Instead of running around different stores before your celebration starts, sit back and relax and get grass-fed & finished beef completely hassle-free.


2. 
You'll Always Have Enough Meat for Your Guests with Pre's Beef Boxes
Secondly,

 with subscription boxes, you know exactly the number of cuts you're getting. You do not have to run around different butchers or stores around town to feed your guests. This way, you also make sure every single piece that goes on the grill has the same high quality and does not happen by chance or luck.
All your cookout guests will enjoy a delicious and amazing cut. Speaking of which...
3. Control the Quality
With a subscription box, you have a lot more control regarding the quality of your beef, since it will all come from the same source.
With the boxes from Pre, all our beef is Whole30-approved, making it the perfect choice for anyone who is more mindful with their cooking or those who require Halal, Paleo Certified or Keto Certified meat. 
Read more about
the Pre Difference here
.
Basically, our beef only has 1 ingredient, with no added antibiotics or hormones whatsoever. The beef is exclusively grass-fed and finished, and pasture-raised all year round.
4. 
Save Money while Not Compromising on Taste and Quality
Beef subscription packages are also a good option from a financial perspective. On top of getting a good, quality cut from a source you can trust, the Pre subscription packages let you save 5% with every order with free shipping, which can translate into a lot of extra dollars in your pocket without canceling any cookouts!
5. 
Get Something Perfect for Everyone in Pre's Beef Boxes 
Lastly, subscription packages are simply an easy way to make sure everyone invited to the cookout can enjoy a decent grilled steak, burger, or other delicious types of beef food you want to prepare.
You can choose from our collection and pick exactly what you want the box to contain, select a monthly delivery date that works best for you, and then all you have to do is wait for the doorbell to ring.
There literally isn't a more convenient way to make sure your barbecue has the right number of high-quality cuts!


Lastly, Are You Ready to Subscribe?
Pre is one of the premier grass-fed beef brands on the market. If you're ready to sign up for a subscription box and place your order, you can easily do it
here
.