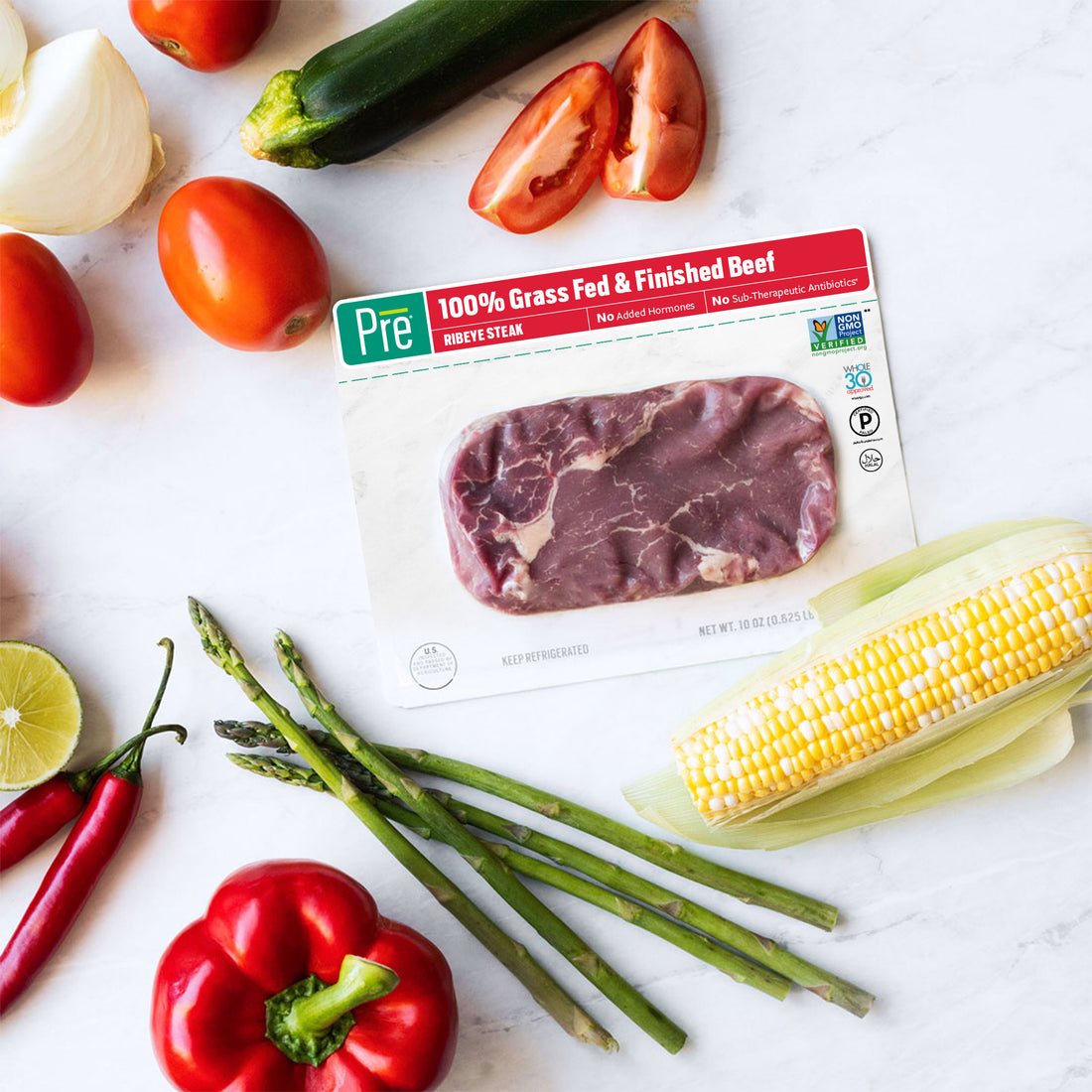 Substituting Recipe Ingredients
Recipe Substitutions: How to swap ingredients and balance flavors

If you are like most of us these days, a trip to the grocery store can seem more like a covert rescue mission from an action movie. You prepare your list, put on your protective gear, and head to the store. Or otherwise, select the items you need on your online list and arrange for a pickup time when they bring everything out to you. Only to find the store didn't have a lot of what you needed. What are you going to do? This new cooking experience in your kitchen can be frustrating, especially to a novice cook, but it doesn't have to be! This is why we've put together a list of substitutions you can use in your recipes when the store or your kitchen doesn't have what you need on your shopping list.

Check out these tips on how to find the right substitutes for your grass-fed beef recipes.

Most common r
ecipe substitutions
There are some common recipes swaps that can be really easy if you've just got a few staples on hand. Here are some simple fixes you can use!
Bread crumbs = cracker crumbs
Sour Cream = buttermilk and plain yogurt
Buttermilk=whole milk and a tablespoon of white vinegar or lemon juice
Lemon juice = vinegar (it's all about the acidity really)
Quinoa = millet or couscous
Red peppers = pimientos
Sugar = Honey
Kitchen essentials
Even if you don't cook all that often, you should have your kitchen stocked with these items that you will use most of the time once you get your cook on.  
Essentials to Have on Hand
Salt
Pepper (Fresh ground is best, if you can get the grinder and refill it!)
Olive oil (Extra Virgin tastes the best, but isn't necessary) or Grapeseed oil
Butter (unsalted)
Vinegar (Apple cider or white)
Honey
Hot Sauce
Coconut Aminos or Soy Sauce
Canned Goods Make Great Recipe Substitutions
All things tomato: Tomatoes not only provide flavor to a dish, but also the acidity needed to bring a dish together. Stock up on diced tomatoes, tomato sauce, and tomato paste to cut the prep-time and increase the shelf life of this versatile fruit/vegetable.
Marinara sauce: From frozen cheese sticks to your favorite pasta recipe, having marinara sauce on hand cuts your cooking time down significantly.
Canned beans (black, white, kidney, etc). Easy to open a can and drop into recipes for protein and texture. Or see below in dry goods for a better option.
Canned Corn: A long shelf life is guaranteed with this versatile starch, even in the off-season.
Tuna: So many uses, from sandwiches to salads or casseroles
Beef and Chicken broth: These can come in little cubes too, but the canned variety tastes the best. You can even find jars of stock. Perfect for making gravies, sauces, or reductions. Check online if you are feeling daring enough to make your own stock from leftover bones! It's what your favorite restaurant probably does.
Dry Goods
Beans: They are mentioned above, but a little bit of prep time can change your mind on these legumes when you start from dry.
Pasta: Long shelf life, and wide variety in your pantry
Lentils, peas: A nice assortment of starchy/protein-filled goodness
Rice: Maybe as essential to have as pasta. Stock up!
Get back to your roots
From starches to the base for most soups (called a mirepoix if you want to get technical), you should to have these on hand:
Potatoes
Onion
Garlic
Ginger
Celery
Carrots
Condiments
Ketchup
Mustard
Worcestershire sauce
Spice it up!
We all know and love them: salt and pepper. They are a given, but what about the rest? You can take on nearly any recipe with a decent assortment of spices. A lot of spices can be innerchanged and work great as recipe substitutions.
Dried basil
Bay leaves
Ground cumin
Thyme
Parsley
Ground sage
Whole Rosemary leaves
Ground cayenne pepper
Red pepper (ground and flakes)
Chili powder (really just a combination of cumin and ground red pepper)
Garlic powder
Onion powder
Oregano
Smoked paprika
Cinnamon
Read more: 3 Easy Steak Rubs to Spice it Up
Cooking with Pre beef
If you would like to learn more, check out our cooking guide. We can show you how to bring it all together to make your next cooking adventure delicious and memorable. Want to learn more? Want to become a beef geek? Just join our email list to get delicious offers, events, recipes, and more!