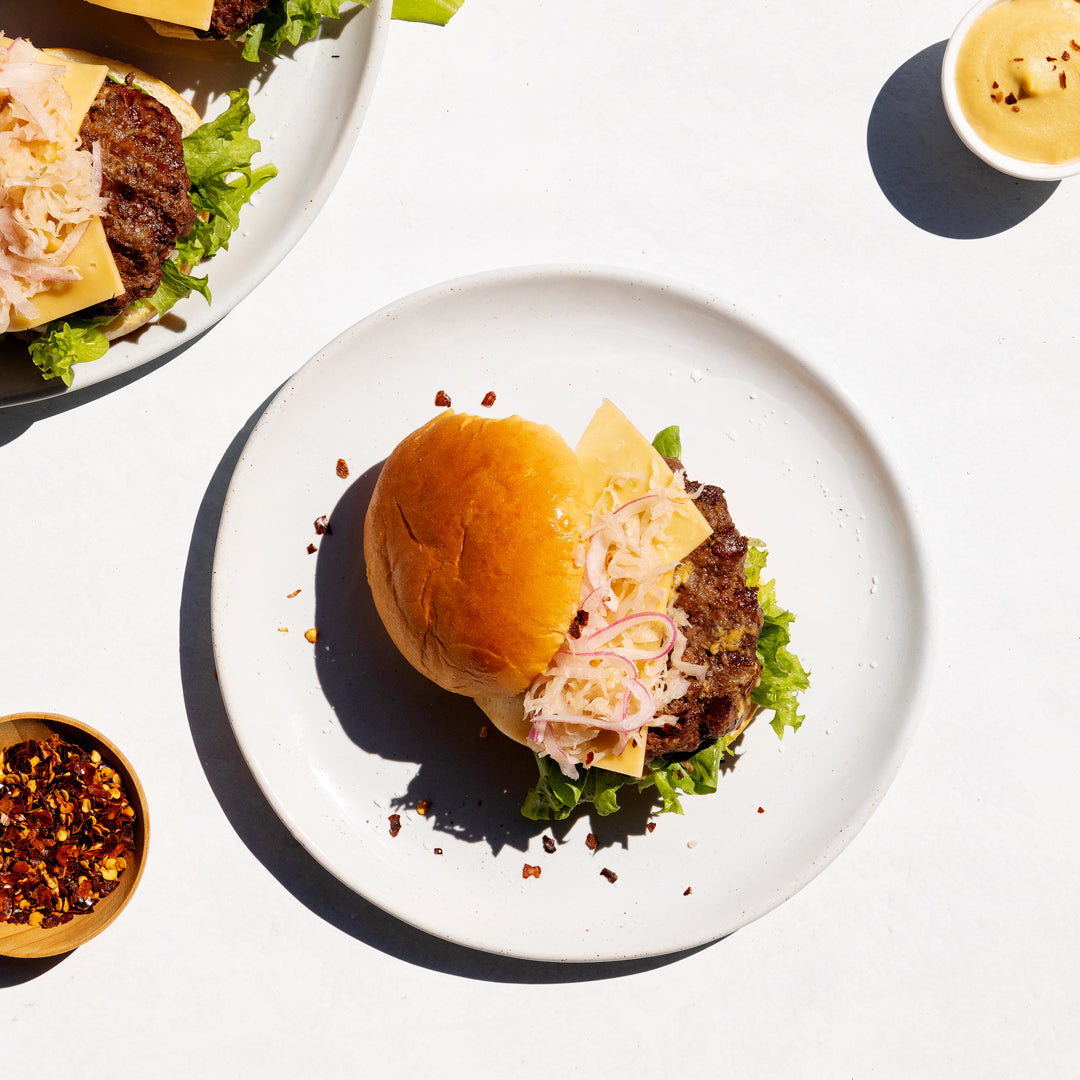 National Cheeseburger Day
Doesn't it seem like National Cheeseburger Day comes earlier and earlier every year? Well, here we are again and if you're struggling to think of how to properly honor one of America's most iconic sandwiches here are some of our favorite recipes.
You can't go wrong with a classic cheeseburger.
This classic Chicago burger is stuffed with molten hot white American cheese. Be careful!
For those who like their cheeseburgers smaller and overflowing with onions.
A quick and easy burger to make ahead of any party.
Top this delicious burger with some gouda and sauerkraut before you head to Oktoberfest.
Get fancy with an easy whiskey marinade and blue cheese.
If putting your blue cheese on top of your burger is too pedestrian, why not put it inside?
Smother this thing in Oaxaca cheese for the most flavorful burger you'll ever eat.
And, for those who want to celebrate the day with something a little different give this Cheeseburger Soup a try.