Whole30 Beef Cookbook
The Tastiest Whole30® Beef Cookbook
Welcome to Pre's complete guide to eating beef while on Whole30
Whether it is your first Whole30 or you are a seasoned pro, we know this can be an overwhelming month. Pre is here to take one decision off your plate. We don't want to be just the beef you choose (even though that is a bonus). We want to be your resource for all things beef while on Whole30 and beyond.
In our Whole30 cookbook you'll get:
Whole30 beef recipes for breakfast, lunch and dinner
Grocery lists and pantry lists
Quick guides to create your own Whole30 bowls, salads, and more
Information on how to read protein labels at the grocery store
Advice from Whole30 Certified coaches and more!
Download your free Whole30 cookbook below
Drool-worthy Whole30 beef Recipes
Here are just a few of the recipes included in the free cookbook!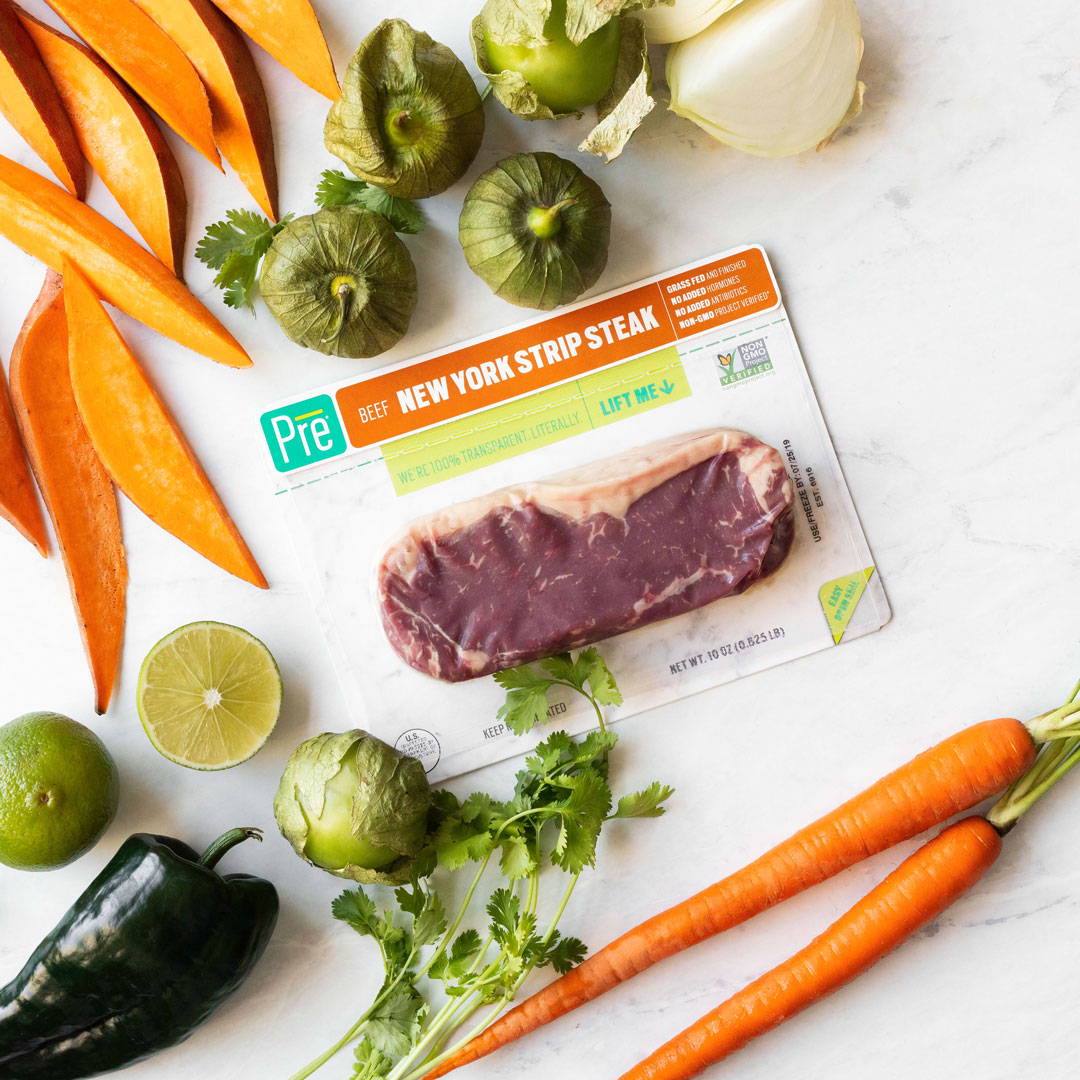 Whole30®  Pre Beef
Pre was the first Whole30 Approved Beef and has been a Whole30 partner for over two years. We understand the need for quality and transparency in a brand when you are shopping for yourself and your family. With decades of experience in the food industry, our team is dedicated to ethically sourcing great tasting, clean beef that you can trust.
Where Can I Get Some of This Whole30 Beef?
Pre carries only 100% grass fed & finished, Whole30 compliant beef. Our beef is sourced from New Zealand and Australia with absolutely no added hormones or antibiotics, and no GMOs because we have the same high standards as you when it comes to eating beef. Our beef is also Paleo certified, Keto certified,* Non-GMO Project Verified, and Halal. Check out our store locator to find out where you can buy Pre near you.
Tag us for a chance to be featured on our Instagram using the hashtag #ihavehighstandards because Pre has the same high-quality standards for beef as you.