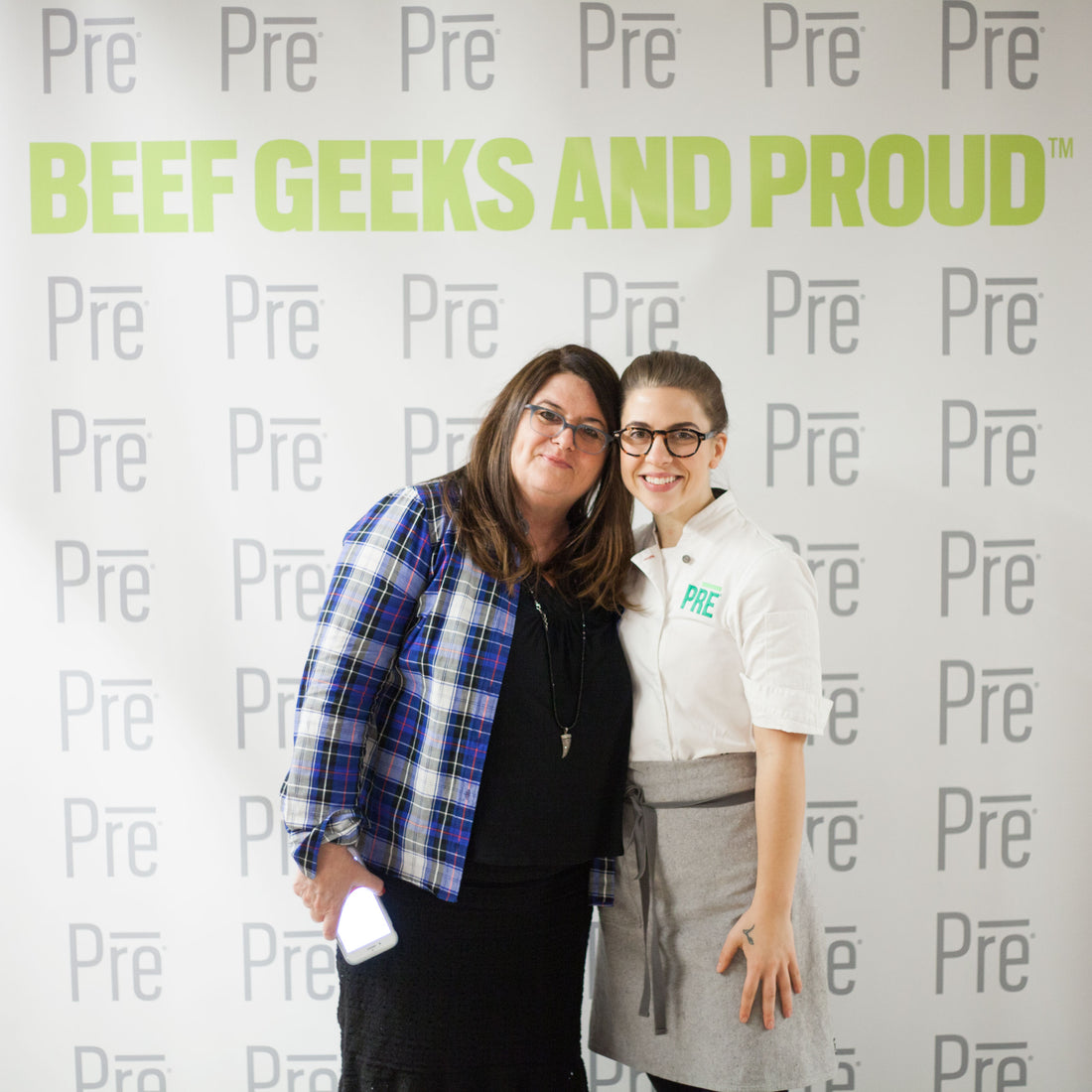 Social Media Influencer is Fan of Pre Beef
Author of the No Crumbs Left cookbook, Teri Turner has made strides in the digital age, while learning how to use social media to build her brand.
She prides herself and much of her brands' success on the loyal following she has built, which encompasses thousands of people who admire her brands' authenticity and variety of engaging content. Dennis Ryan talks about how honored he was to get to interview Teri at her last stop on her national book tour on September 25th, 2019. Pre was one of the sponsors of the 300 person event which took place in downtown Chicago at high end furniture store Room and Board. Other sponsors included Spindrift sparkling water and Icelandic Provisions yogurt. 
Whole30 became a huge fan of Teri after she took over their social media for a week. So much so that they commissioned her cookbook, No Crumbs Left. Pre beef is one of Teri's favorite brands and many of the recipes featured in her cookbook include our various beef products. As a proud carnivore, and an advocate for Whole30, Teri is happy to endorse Pre's 100% grass-fed and finished products that are free of antibiotics, hormones, BPA or GMO's. 

Social influence is at an all time high, as consumers look to influencer recommendations over advertisements or reviews and Pre values relationships with people such as Teri. We believe in the opportunity to leverage our sales through personal recommendation, and Teri prides herself on working with small businesses, instead of partnering with large companies who have strict contracts and payment schedules. 

Teri wants her readers to know what makes Pre beef unique, one reason being we source our meat from select regions of Australia and New Zealand, where our cattle are free to roam in nutrient rich grasses 365 days a year. These countries also administers some of the highest welfare standards in the world.