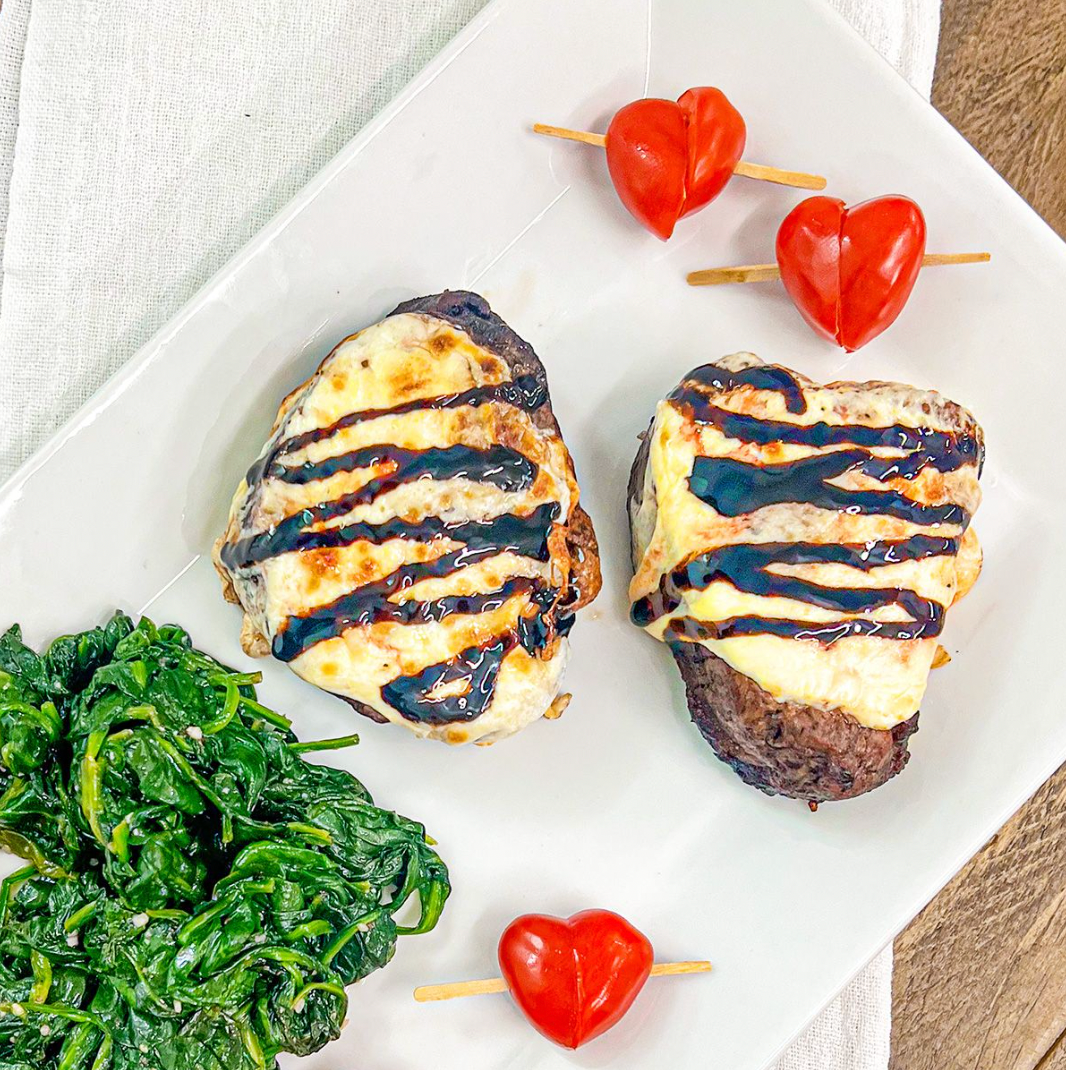 Valentine's day 2023 is rapidly approaching, and we want you to impress your significant other with some delicious steak. Not many meals are more romantic than a perfectly cooked steak. Whether you're making a romantic dinner for two or throwing a Galentine's day party, follow these recipes and suggestions for the best valentines day!
Choose Your Steak
If you are on a budget this Valentine's day but still want to woo your loved one, we suggest making a recipe with Pre's Petite Sirloin. The Petite Sirloin comes in a two-pack, so you don't have to buy two different packs of steak. We have some incredible recipes like the Steak au Poivre, a French dish made with a delicious pepper sauce. If you want to be fancier with it, you can get some Pre Filet Mignon and create various recipes. Our Umami Blast Filet Mignon with Asparagus is incredible, but you can also make a compound butter to top off your Filet. If you're not an experienced cook but still want to make a steak, you can make any of Pre's grass-fed and finished steaks in an air fryer. 

Valentines Day 2023 Recipes
Appetizer Ideas:
A bite-sized serving of steak and eggs to start your dinner? Yes, please! Level up these simple and classic hor d'oeuvres by topping them off with some sirloin steak.
These little bites are addicting. Pair sweet and tangy onions with funky cheese and savory grass-finished beef to make the perfect appetizer. 
The flavors and textures from this apple-beef combination are unreal. The crunch and crispness of the apple paired with the juicy beef are incredibly satisfying and make every bite delicious.
This recipe is the epitome of a romantic dinner. The mushrooms add an earthy taste to your steak, while the mustard and Worcestershire sauce add an addicting umami flavor. This steak house staple dish can easily be made in your kitchen. Our version of this classic does not require that you ignite any alcohol with an open flame on your stovetop. We think it's just as fancy without the pyrotechnics.
No matter which cut of steak you want to make for valentines day 2023, they all taste delicious with compound butter. What's more delicious than butter melting into your juicy steak? Take it up a notch and make our mustard thyme compound butter recipe. 
No matter who you are spending your valentines day with, it's a day surrounded around love, and our number one way to show love is through delicious food. Buy Pre's grass-fed and finished steak online through our online store, Amazon Fresh, or Instacart. You can also find us in your local grocery store; check here to see where you can buy Pre!