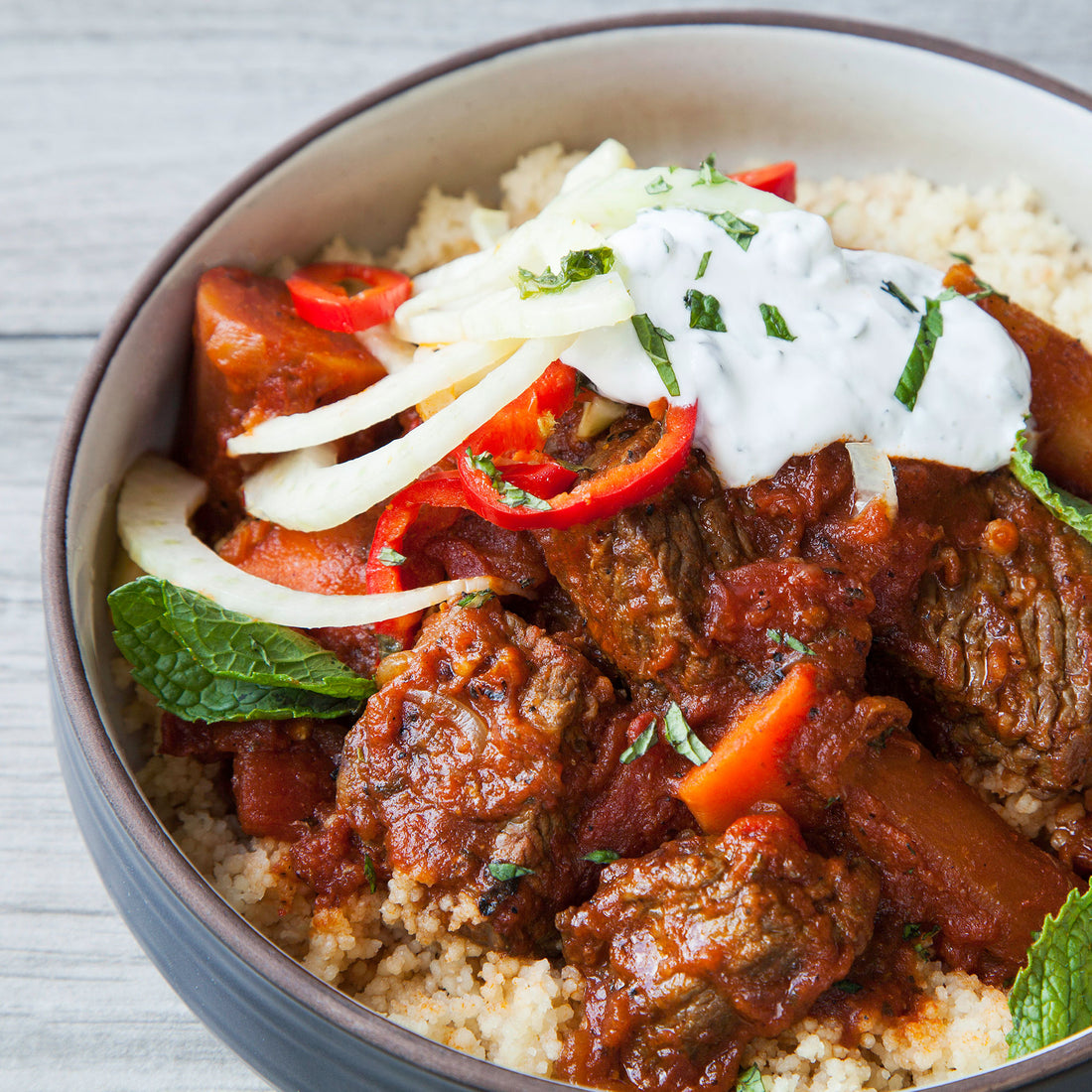 It hit 30 degrees in Chicago this week. Which means it's time to whip out the crock pot, instant pot, stove top-pot, or whatever you cook soup in, and enjoy a steaming bowl of something gooood. 
This blog is to give you a little inspiration for this weekend's goodness. We have everything you need for tailgate chili, for a fancy french onion soup, or if you're feeling spicy, a Hungarian goulash.
Tips for beef in soup:
Low and slow. Cook your chuck or beef low and slow to get that melt-in-your-mouth tenderness. This means at least 2.5 hours on low heat. No one wants to eat soup with a knife and fork. X
Brown for MAX flavor. Browning is an extra step...but comes with delicious results. Heat some oil in your pot and brown the salted beef on all sides before tossing everything else in. This browning gives good flavor to the broth as well as the beef. #winning
Make it creamy. This trick only work for soups that have veggies and onions with it. When your soup is about done. Take half of the veggies and onions out and put into a blender with 1 cup of broth and 1 tsp of vinegar. Blend until creamy and liquified. Pour the creamy mixture back into the soup. Voila! This is a great way to add a creamy element without diluting with dairy. And it's SO easy. 
Use a trusted recipe. Like ours! Make any of these below since they are tested and approved by the beef geeks themselves.