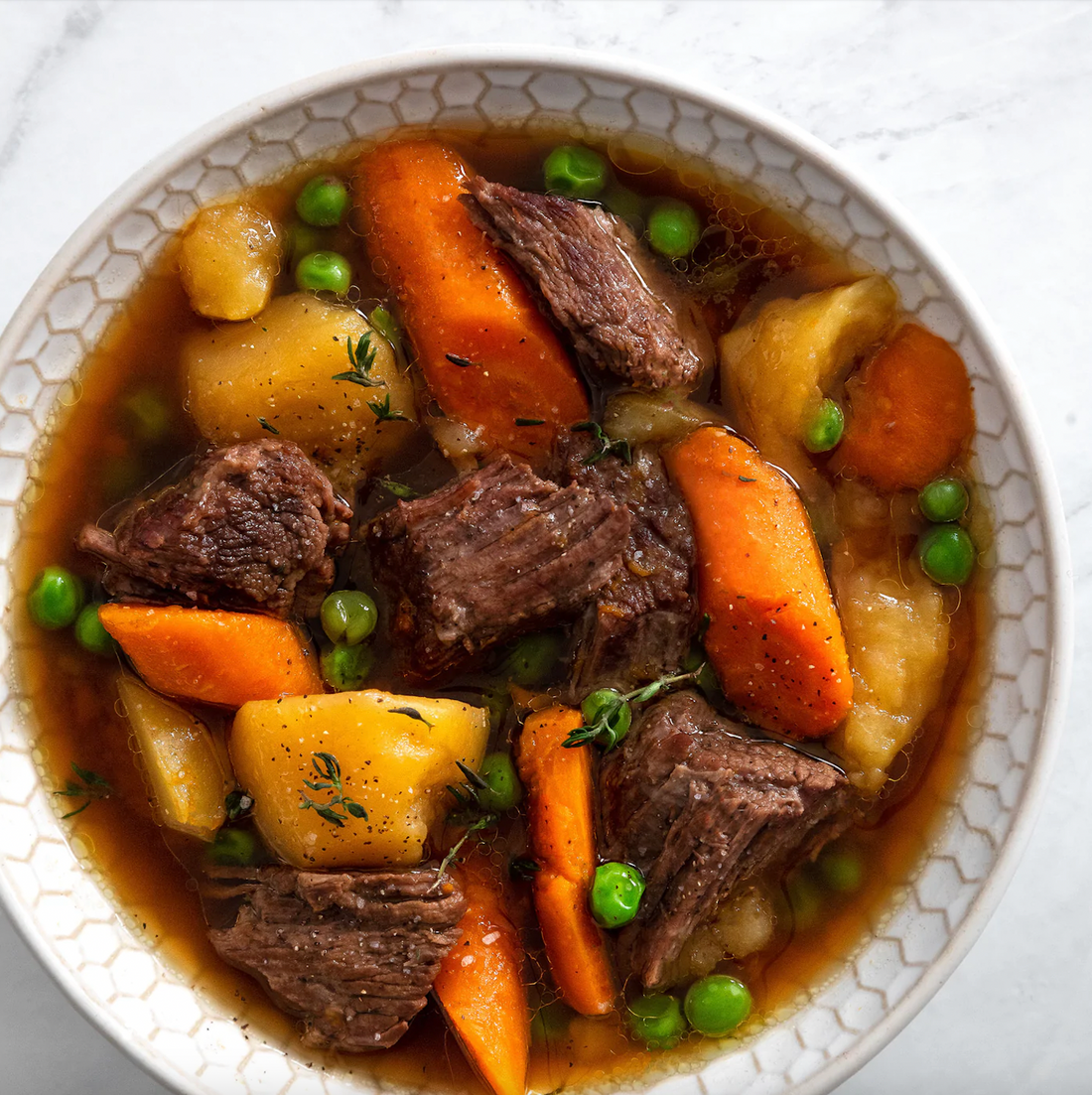 Beef Stew Recipes for Your Slow Cooker
Make the most of your slow cooker with these beef stew tips
It's that time of the year again! Time for pumpkin picking, warm cider, and all the other great things Fall brings.
Bring out those slow cookers, and get back that 20 minutes you always spend in front of the stove! With this guide on how to serve up the perfect autumn stew, you'll have a delicious dinner with minimal effort. Heck, you may even be able to binge an extra episode of your favorite show on Netflix.
Slow Cooker Basics
Before we start talking about recipes, we'll prepare you with slow cooker 101.
If you're new to the game, we suggest reading this article for a step-by-step guide on how to use that magnificent cooking machine.
All caught up? Awesome. Now, low and slow is the key to cooking a perfect stew. Cooking on high heat will give you a tough, chewy experience –and we don't want that. Low and slow is the #1 rule, other than that, there are two terms that will be helpful to know:
Browning: the term used to describe meat preparation before tossing it in the slow cooker. Simply sear your meat for 1-2 minutes on a skillet, flip, and then remove and throw in the cooker. This method locks in flavor and juices that prevent your meat from drying out.
Glaze (aka fond): the burnt mess that forms at the bottom of a slow cooker. It's a good thing! It helps add flavor to your veggies. You can even add water to the fond and pour it over your veggies for a delicious glaze. `
 The Perfect Slow Cooker Stew
The perfect stew starts with the perfect cut of beef and ends with an abundance of flavor and vegetables.
Step #1
Grab some PRE chuck roast. It's our brand new product, and you'll be one of the very first to try it. Many stews require buying Chuck Roast and hand-trimming the fat yourself. We've already done all of that. Pick up PRE chuck roast at a store near you, cut into bite-size bits, brown them, season with salt and pepper, and move on to step #2! (Tip: sprinkling the meat with a bit of flour before browning helps thicken it).
Step #2
Begin making your stew. Add the stew meat to the crock pot, then add beef broth, a bit of water, and small red potatoes (red potatoes work the best in a stew). After cooking on low heat for 1.5-2 hours, add your vegetables. Cook for one more hour. Adding in the vegetables later gives your stew the perfect amount of crunch.
Fun with fall: Use veggies unique to fall, like butternut squash, fennel, or sun-dried tomatoes. We love this recipe!
Last but not least, enjoy! Serve hot with a side of crunchy bread.
Questions or tips we didn't cover? Leave a comment below!