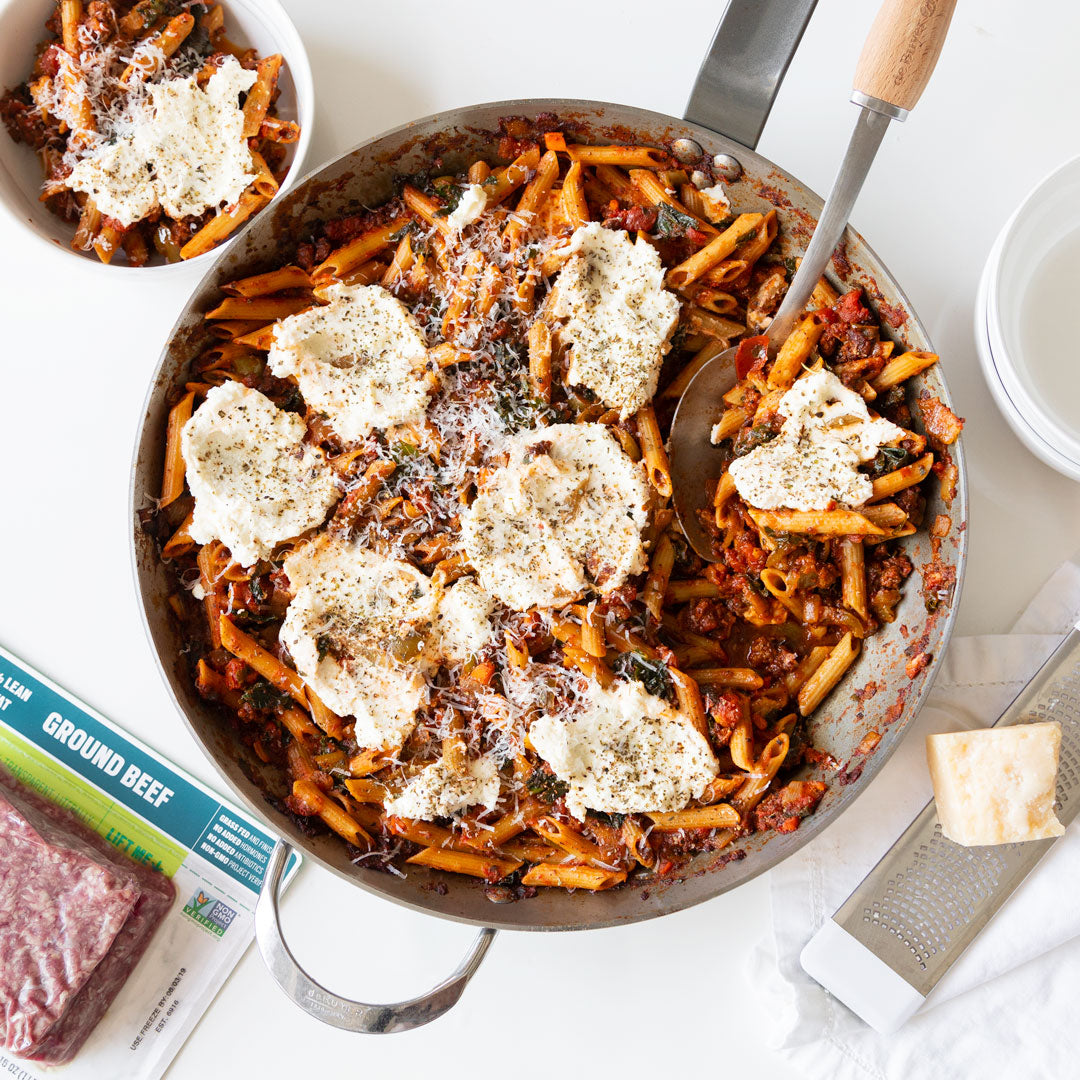 The Most Unwelcome Debacle

: An empty(ish) fridge and a (really) empty stomach. Try these one pot meals & save time!

 

What do you do when you want to eat when there is one leftover carrot from the bunch, a couple of random tomatoes, and one questionable bell pepper in your refrigerator? Try this one pot meal and save time! Grab the box of pasta out of your pantry and the Pre Ground Beef out of your freezer and try this Stovetop Beef Baked Ziti, no oven required.

 

Make this delicious one pot meal slowly comes together in two hours. Put it all together and let it simmer! These pillows of gnocchi heaven with crispy sage and beef ragu will warm your soul.
We love make ahead recipes, especially for entertaining. These steakhouse inspired scalloped potatoes benefit from resting under a weight overnight which helps the potatoes absorb the delicious cooking liquid. Feel free to make this recipe two days ahead and reheat is before serving.
This is the ultimate one pot meal. Try this traditional steak, potatoes and roasted vegetables dish that's cooked on one sheet tray. We love making this meal at the beginning of the week as meal prep. 
Pre and Grass-Fed Beef
Pre knows a thing or two about grass-fed beef, and we've been at the top of the beef game for years. From the field to your table, we consistently source only grass-fed & finished beef that has been raised and finished without the addition of hormones, antibiotics, or GMOs.
Order your high-quality grass-fed beef from Pre today and take full advantage of our grass-fed beef's many nutritional qualities. Check out our store locator to find where you can buy Pre near you, or purchase from our online store and get Pre beef sent right to your door!