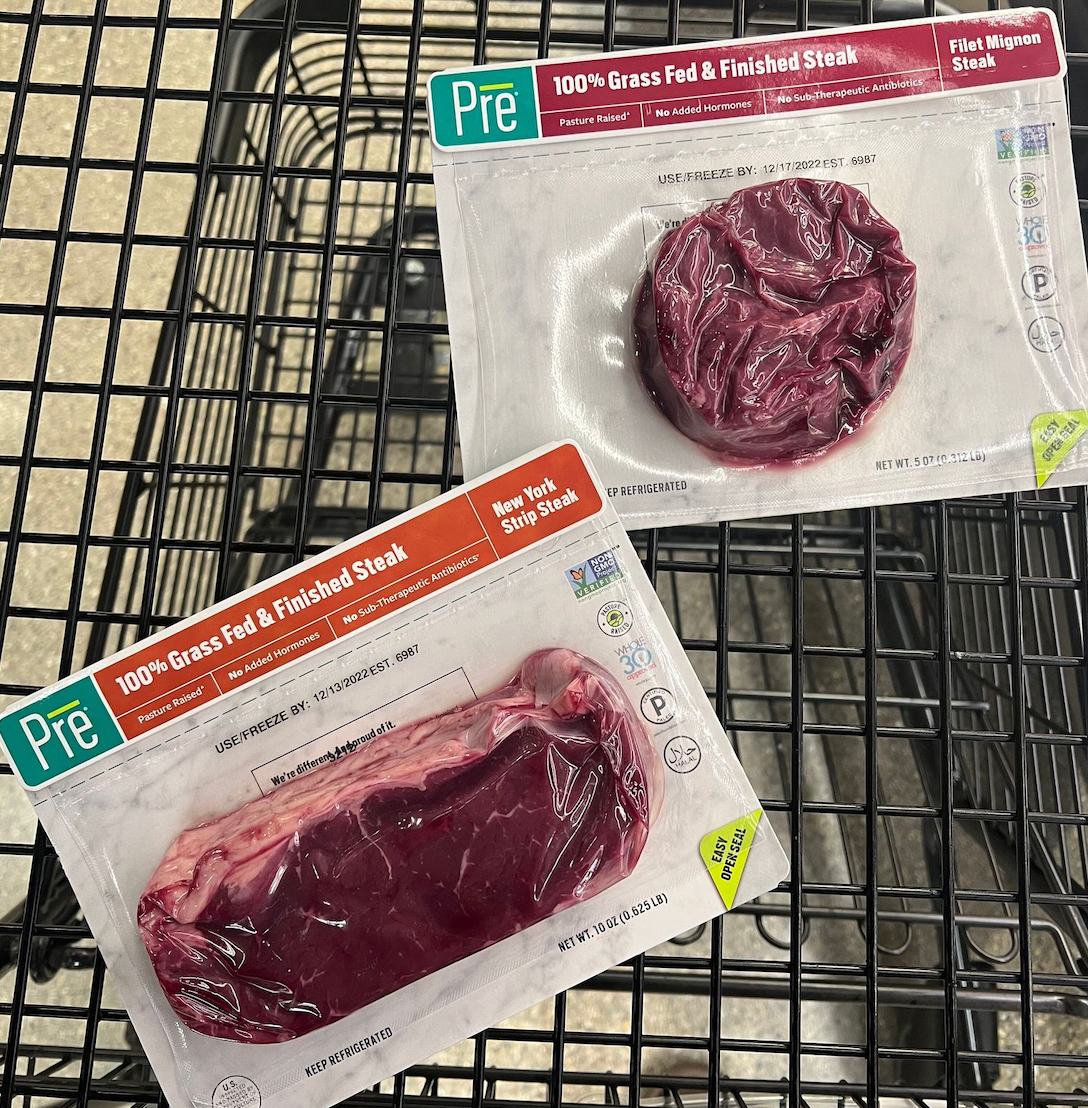 How to Recycle Pre's Packaging
The chipboard of our packaging is recyclable. When you throw it in the recycling bin, make sure you remove the glue dots under the flap and rip the plastic strip off.

Pre beef is 100% grass fed and finished and pasture raised year-round. We provide sustainable beef in an industry where feedlots are the norm and we source from ranchers who practice rotational grazing to provide a natural environment for our cattle. We are continually testing and working hard to find ways that ensure beef can be transported as safely as possible while keeping the environment in mind. We do our best to make this world better for humans and animals. 
If you are ordering Pre beef from our online store, we pack it with items that are both recyclable and not. The box, insulated panels, cooler pad, are all recyclable. The plastic sack liner, ice pack, bubble wrap are not recyclable. 
Although
the entire package
is
not fully
recyclable, we use minimal product that must be thrown
away, so
i
n comparison to competitors and butcher wrapped beef, we are quite sustainable!