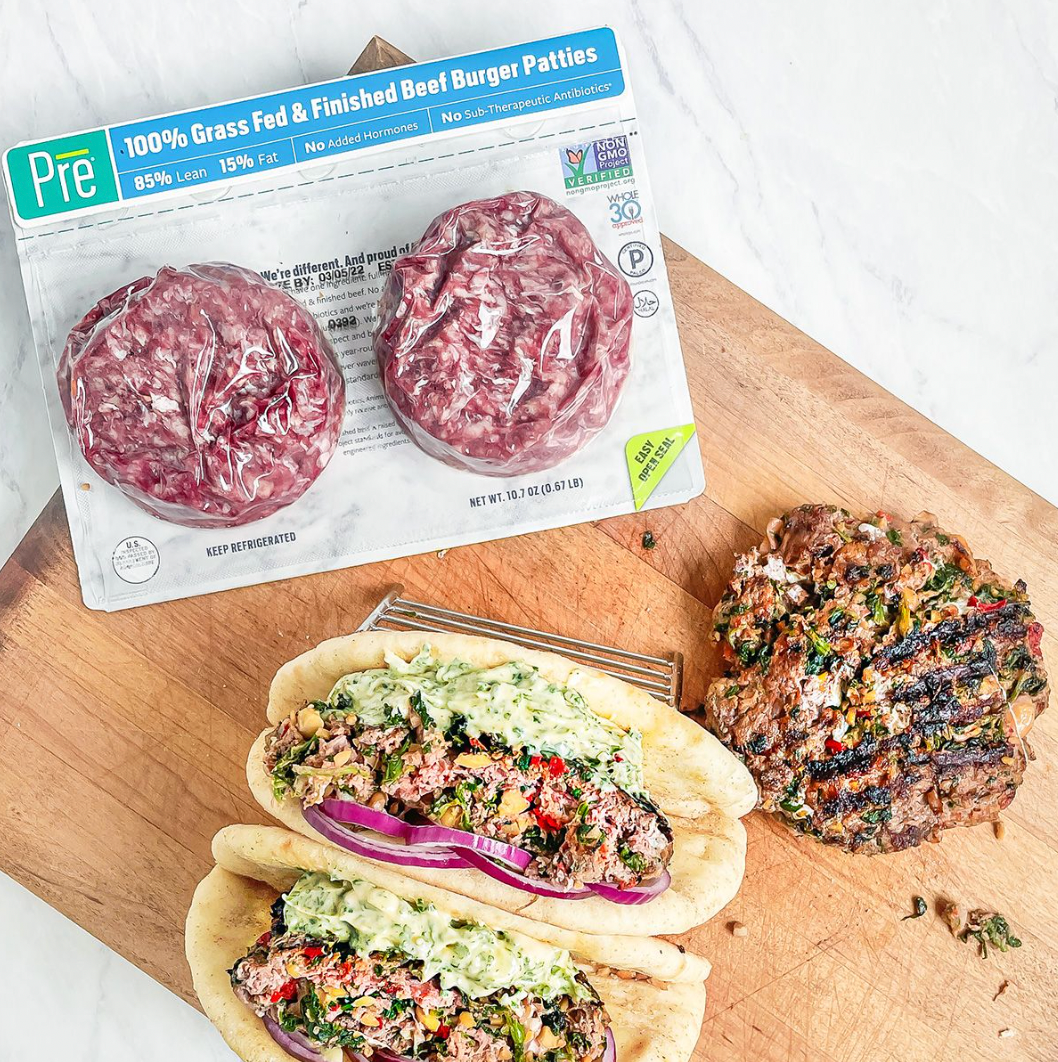 Ground Beef Recipes for Dinner
Ground beef can make so many different delicious recipes. From Mexican-inspired dishes to stews and burgers, ground beef has you covered! If you want leaner ground beef, go for 95% lean ground beef, as only 5% of it is fat. Conversely, if you want fattier ground beef, go for the 85% lean! Or meet in the middle with Pre's 92% lean ground beef. Although for most recipes, you can interchange different ground beef depending on what percent lean to fat you prefer, in some recipes like burgers, you may want to use fattier ground beef to keep the burgers together. Here are some easy ground beef recipes to make for dinner! 
Who doesn't love a good quesadilla? This recipe is Whole30 compliant but feel free to use your favorite tortilla and cheese blend if you are not following Whole30! Use Pre's 92% ground beef to create this delicious recipe.
This recipe only takes 30 minutes from start to finish, and we promise you it will become your new favorite
"nacho"
recipe. The trick to making this recipe even more delicious is to make your taco seasoning from scratch! To enjoy this ground beef recipe, you do not need to be paleo.
This delicious, veggie-packed, blended burger takes your taste buds to the Mediterranean. Blend Pre's 92% lean ground beef with spinach, garbanzo beans, basil, and feta cheese to create the most addicting burger. Ditch regular burger buns for this recipe and use pita bread instead!
Get the same delicious taste as a taco but in a salad. Top your ground beef and lettuce with fried plantains and other taco toppings your heart desires, like guacamole or pico de gallo. Our green goddess dressing for this salad is
phenomenal
, do not skip the dressing. Oh, and this recipe is paleo friendly! Do we need to say more? 
Use this easy recipe for school lunches, tailgating, or snacks! The seasoning makes these bite-sized
"hotdogs"
kid-friendly and fun for the entire family to make together. Simply roll the meat into hotdog-shaped rolls and bake. Make a batch and freeze it for a healthy snack anytime! P.S. They're NOT just for the kiddos!
Ground Beef Recipes for Dinner 
These are just a few delicious ground beef recipes, but as you can see, you can virtually make anything with ground beef. It's essential to buy high-quality ground beef; at Pre, we offer 100% grass-fed and finished beef. From the field to your table, we consistently source only grass-fed & finished beef that has been raised without the addition of hormones, antibiotics, or GMOs. Check out our store locator to find where you can buy Pre near you, or purchase from our online store and get Pre beef sent right to your door!