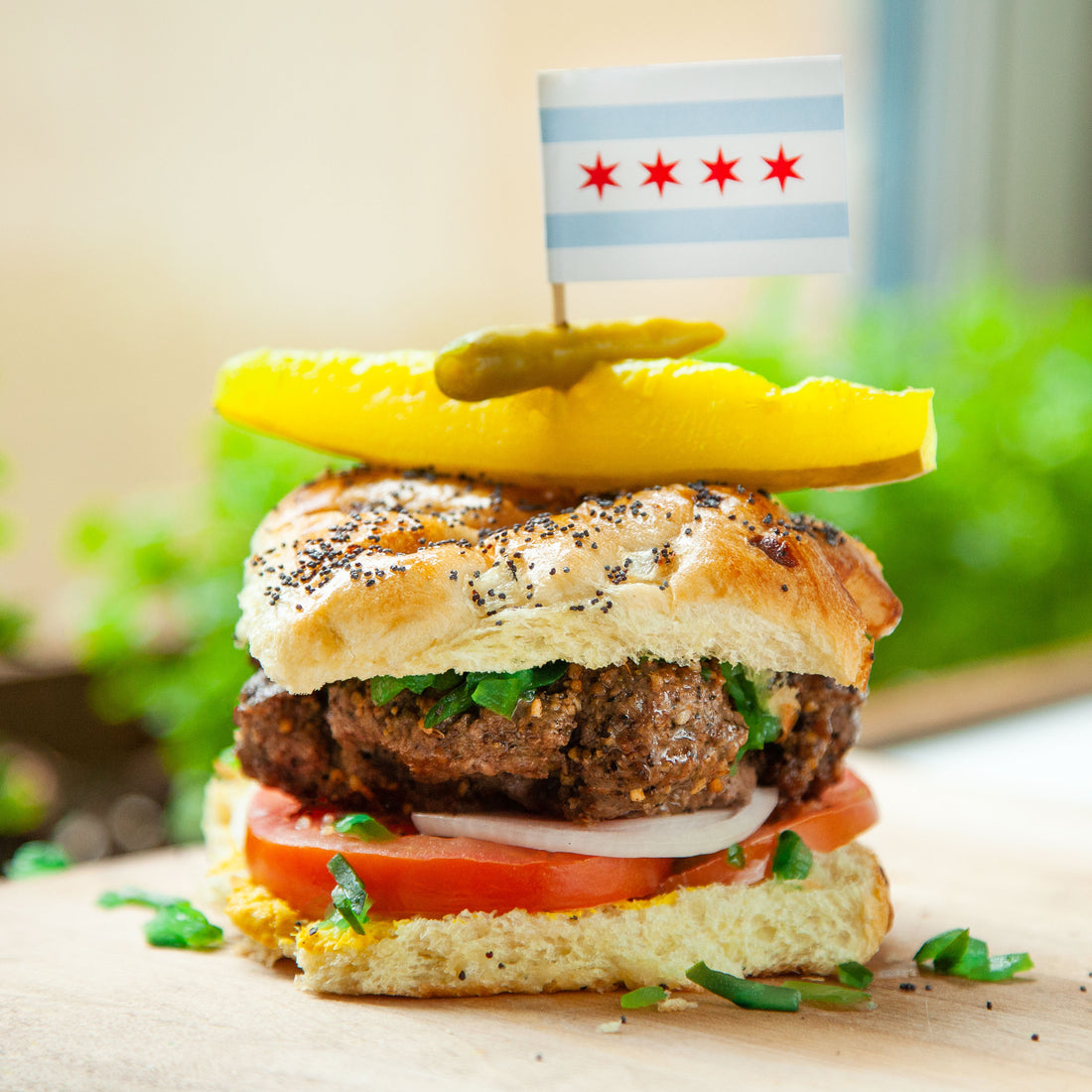 A Classic Chicago Style Burger
How great is a Chicago style hotdog?
ANSWER:

It's so great, that we made it into a burger.

But seriously, it's the time of year where we just want to grill everything and experiment with new recipes every single day. Twice a day even, who's judging? Try a Chicago Style Burger!

We love cooking at Pre and trying new recipes is only one aspect of that. Cooking is even better when you can learn from a great chef as well. So let us present to you, our new friend, Chef Sarah, a guest chef from our favorite Chicago spice company, Urban Accents. 

She came up with this fun take on the Classic Chicago Style Hotdog! Watch and learn how to make it below.

 
Ingredients for the Chicago Style Burger:
1-2 Tbsp Urban Accents Chicago Steak & Chop Seasoning Blend
2-4 tsp Vegetable oil
2 Poppyseed Rolls
Yellow mustard
Green Relish
Diced onion,
thinly sliced Tomatoes,
thinly sliced Pickle spears Sport Peppers
Instructions:
Lightly combine beef and 1.5 Tbsp seasoning and form into two patties.
Make an indentation with your thumb in the center of each patty to prevent rounding while cooking.
Heat 2 Tbsp vegetable oil in a cast iron skillet over medium-high heat until shimmering. Sear each patty on each side for at least 4 minutes. After that, continue cooking to desired doneness.
Smear yellow mustard on one side of the bun and relish on the other.
Place patty on the bottom bun and top with onion and tomato.
Close bun and use a long toothpick or skewer to secure pickle spear and sport pepper on top.
Enjoy this burger with a Chicago craft brew!