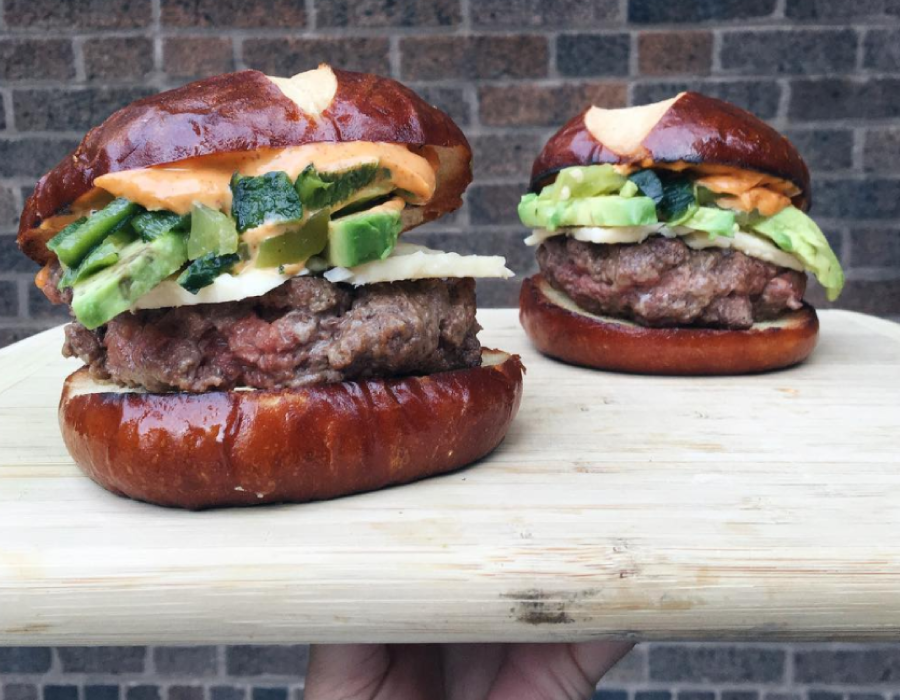 6 Ways to Step Up Your Tailgate
This blog will help you throw the best tailgate yet. We know that cooking a good meal at home is hard, but grilling delicious meals at a tailgate is even harder.
We get it. You spend your week buying groceries that are good for you –whole vegetables, fresh fruit, etc. But when football season comes around, compromises are made. It's easier to buy premade meals than to cook in the parking lot, right?
Not necessarily.
A true tailgate experience is formed by a community that has gathered around to cheer on their team together. And one of the best ways to craft that experience is exactly that –a craft. This blog gives you advice on the tiny details that will come together to create the best tailgate yet. The kind that the true foodie within you will be proud of.
1. Make your own burger patties
DIY burger patties noticeably taste better. This is because you can customize them! Stuff 'em with cheese, beans, or veggies for a truly unique taste.
Even better, you can accommodate groups of any size. If the party is bigger than planned, roll ground beef in small patties and serve sliders. Or make a few quarter pounders. The possibilities are endless!
Our friend Erin at 312Food reigns supreme in burger-making. Check out 312Food for inspiration on how to cook with Pre 85% Lean Ground Beef.
2. Turn it into a tailgate brunch
This is perfect for early-risers that start the party early. Turn your tailgate into a brunch! Add an egg to any recipe –on top of a burger, on the side with steak, or scrambled and served with ground beef.
For the finishing touch, provide Mimosas or a Bloody Mary Bar. Too traditional to make the switch to these beverages? Read Tip #6 for beers we suggest.
3. Ditch the French Onion dip. Make a homemade one instead.
How many times have you seen a dip recipe and thought, I should make that someday. We've been there too. So we encourage you: just do it.
Ditch the carton of French Onion dip and pick up fresh ingredients at your local grocer. Mix to make a quick, easy, and delicious dip. It's better for your health AND your tastebuds.
"Tailgating With Whole30 and Pre Brands" features two recipes created by Jenn from Pretend It's a Donut. We're obsessed with her Mexi-Cali Dip and Bacon-Wrapped Poppers, and you will be too!
4. Serve mulled wine to keep warm
Hot cocoa is delicious and warm. But is it different or special? Not really. Mulled wine is a unique experience –chances are at least one person at your tailgate has never tried it before. Easy to prepare and customize in a crock pot, we highly recommend mulled wine to add a refined flare to your tailgate. Michael from Inspired By Charm has a delicious mulled wine recipe that serves 12-15.
5. Have some fun!
Since when does adult food need to be so serious? Throw it back to your younger years and indulge in a Walking Taco. Simply make the ground beef at home and reheat at the tailgate. Mix with cheese in a bag of Fritos, and add additional condiments to taste. Fresh cut tomatoes, crisp lettuce, hot sauce… Yumm. Need we say more?
If you've never had one, check out Unsophisticook's "How To Make a Walking Taco / Taco In a Bag."