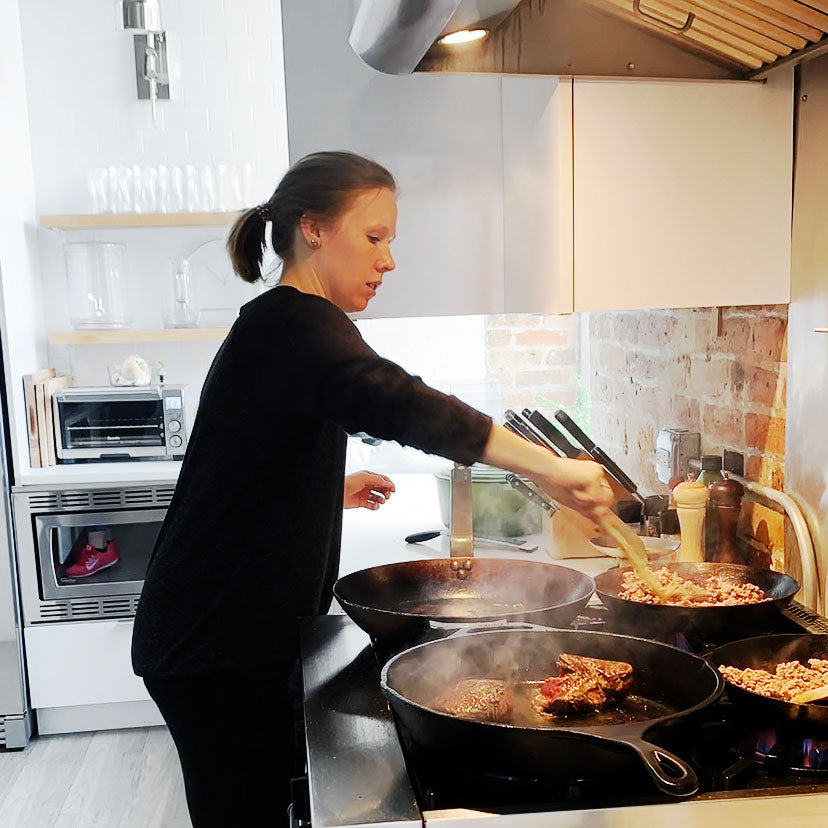 Why Cut Steak Against the Grain?
In today's episode of Wet Aged and Confused, we talk about all things grain. Not relating to cattle feed, which is never given to our cattle, but about how to cut your steak for the most tender bite. We want to get into Why you need to cut steak against the grain.
Always slice against the grain or perpendicular to the grain. The grain is the direction that the muscle fibers are aligned in a steak. When you cut the steak against the grain, you shorten the muscle fibers, which makes for a very tender bite. If you cut with the grain, you have to cut through that fiber with your teeth, which is not a great eating experience. 
We cooked up three of our grass-fed and finished steaks, the ribeye, new york strip, and the top sirloin. Each has grains that run in different directions. Watch below to see how to find the grain in different cuts of steak, and why it is so important. 
Tips & Tricks for Why You Should Cut Steak Against the Grain:
Cook your steak and stretch it a little bit to find what direction the grain is running.

Don't be afraid to turn your steak when cutting to make sure you are always cutting against the grain.

When in doubt, cut a piece and taste. If it is tough but cooked perfectly, you are probably cutting with the grain. Try another direction.