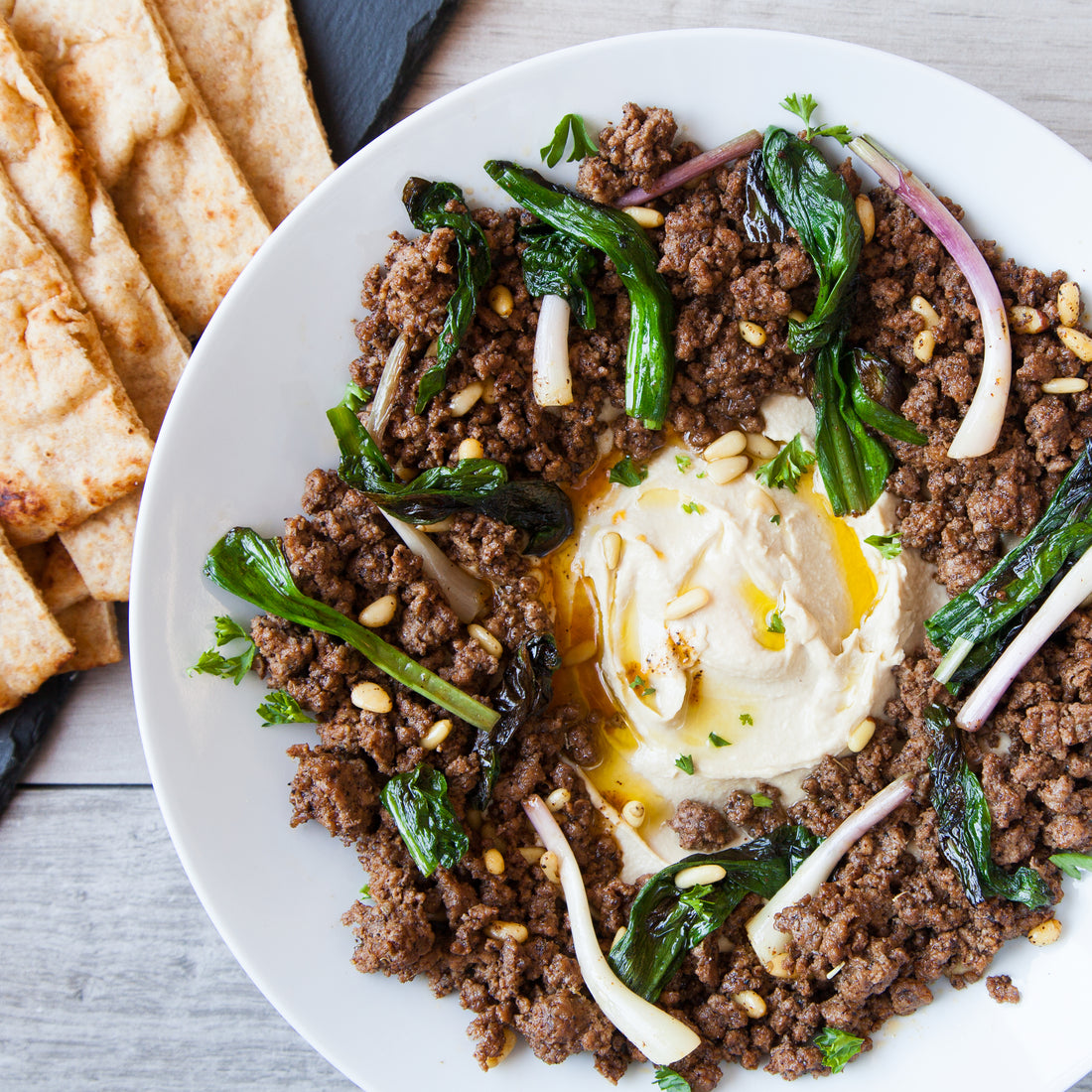 Top 5 Spring Ground Beef Recipes
It is the time of year when fresh produce gets a little sweeter and cheaper. Asparagus, ramps, assorted greens, and basil start to be available in abundance at the grocery store. This is just one reason to partake in seasonal, spring cooking. We have five recipes, that are reason enough, to eat seasonally this Spring, all using Pre's 100% Grass-fed and Finished Ground Beef. 
First off, is a Florentine-style Blended Burger using our 95% Lean Ground beef. This lean burger is made extremely flavorful with sun-dried tomatoes, garlic, and fresh spinach. Continuing with the greens, we have a Beef, Kale, and Pesto Skillet with Cheese Tortellini on the menu. This recipe will take a total of 30 minutes to prepare and make excellent lunches the next day.
Spring weather comes with eating on the patio, and our Cumin-Spiced Beef with Hummus and Sautéd Ramps is made for that cement stage. Serve on grilled pita, with tortilla chips or with a bowl of lemon-zested rice. Also, pairs well with a mint-garnished mocktail.
Lastly, we have two recipes urge your imagination. Our Spring Vegetable Frittata and Make-Ahead Breakfast Burritos have an ingredient list (obviously) but we encourage you to improvise. Go to your grocery store, see what is on sale or freshly stocked for the season and whisk in with the eggs. For example, make your own roasted tomato or pepper salsa for the breakfast burritos. Finally, switch up the salad greens to put on top of the frittata. It's your kitchen after all. 
Top 5 Spring-Inspired Ground Beef Recipes
Is your refrigerator running low on 100% Grass-fed and Finished Beef?
Get Pre 100% Grass-fed and Finished Ground Beef for 30% OFF from now through the end of April 2021! Shop the sale here. 
Want more recipe inspiration? Make sure to follow us on social and subscribe to our email list for everything Pre Beef.